Time for a lifestyle upgrade
Maybe the enthusiasm you felt on January 1st for your New Year's resolutions has worn off, or maybe you didn't make any because you've been down that road, only to be disappointed when you couldn't stick with it.
For all those years that I was obese, I'd draw a line in the sand: "From now on I'll always eat the right thing… I won't cheat … I'll do my workout every day!" I'd tell myself. When my follow through fell short of my intentions, I felt like a failure. What I never asked myself is, "What if I could just do better today than I did yesterday?" Over time those "betters" add up to a lifestyle upgrade.
The benefits of healthy changes are cumulative: they're not an all-or-nothing kind of thing. That's why this week's blogs and video are especially timely.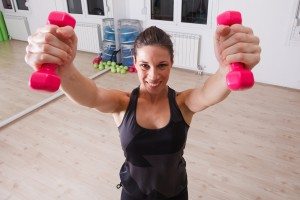 If you're on a mission to improve your fitness, this week's video is just the ticket. In it I explain how I trained myself to run faster. Great thing is, it works with walking too!
Building a consistent exercise habit is also key to what I call the Gear Up Phase of the Eat Like It Matters Program. If you want to lose 10-30 pounds, this is the plan for you!
And to reinforce why these healthy habits are so important, I've included three blogs from the archives related to fitness. The overriding theme to all of them is that it's not so important what you do as it is why you do it. (Hint, hint: it's because you're worth the time and effort it will take to get healthier!)
Have a happy, healthy week!
– Marilyn
---