Building Sweat Equity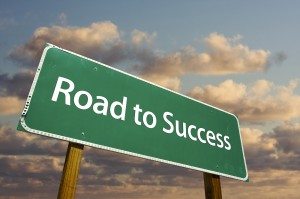 The blog I wrote last week, "Does Everybody Have An Inner-Athlete?" really got me started thinking. What is it about becoming an athlete that has not just changed my body, but changed how I think about food, changed how I spend my time, and changed how I view my future?
Exercise has so many lessons to teach about finding passion, discipline, and drive. Turns out, each of those things is essential in transformational change. Which is exactly what weight loss really is.
So here's a list of the top 10 lessons that becoming an athlete have taught me about weight loss. A mouthful, but illuminating and worthy of further discussion. This is just a list of each principle. I'll explain each one more in depth in upcoming blogs. For now, let's hit it:
You've heard me say it a hundred times, "You can't exercise yourself thin!" and that's true. But exercising regularly – over time – will change how you view yourself. You'll find an inner-strength that you may never have plugged into before. This inner-strength gives you confidence to do other things that are difficult, like consistently make good food choices.
Sign up for my newsletter
When I dug in I found my inner-athlete.
I didn't find her right away. I searched. I stumbled. I pulled over and asked for directions. But in my searching I found her. Once I did, it steeled my resolve to make countless other healthy living choices.
I'm betting you'll discover the same thing.
Losing weight is hard, but it gets easier. And you're so damn worth it!
Let's go get it!