Un-sloppy Joes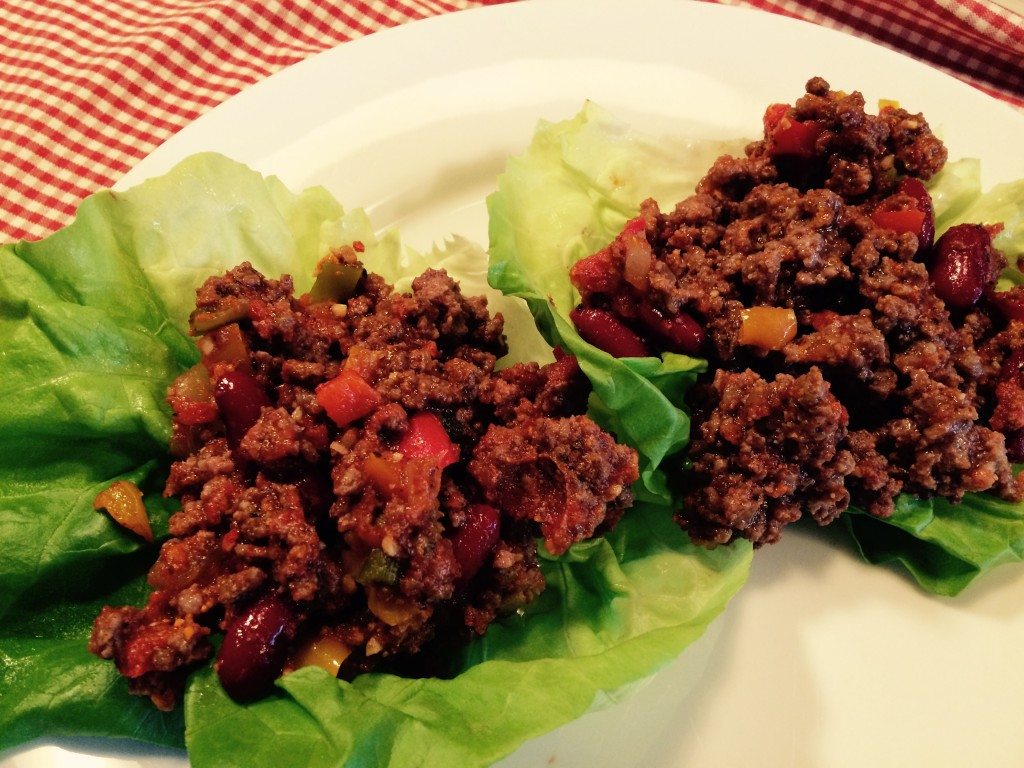 Un-sloppy Joes in lettuce cups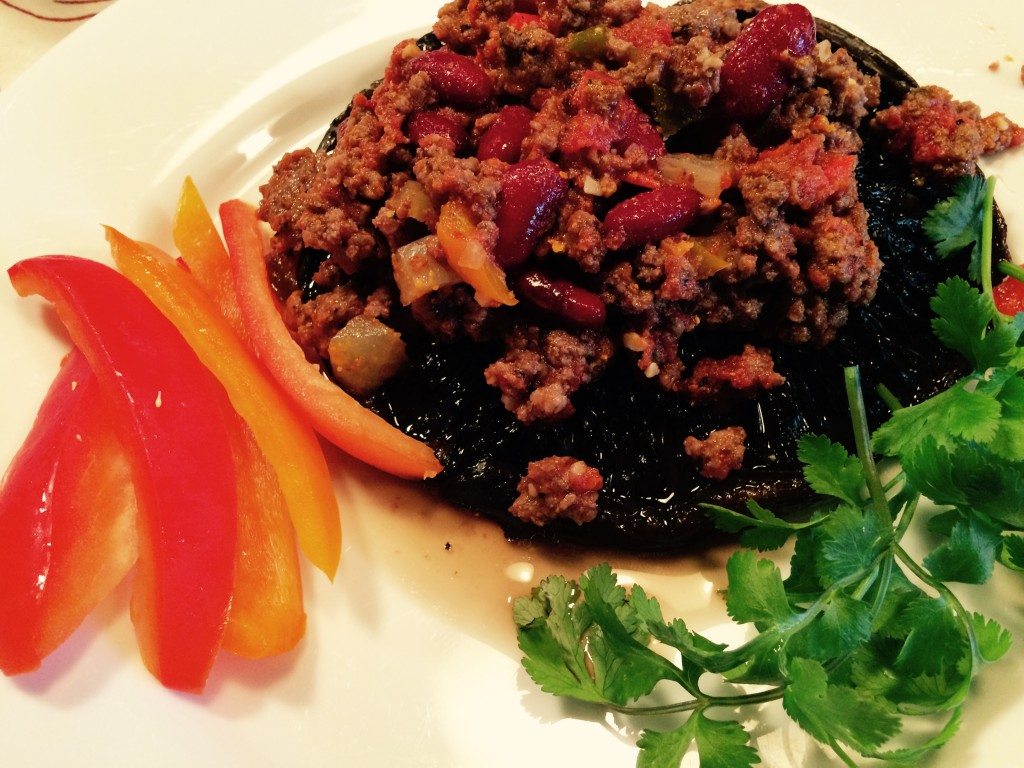 Un-sloppy Joes atop portobello mushroom caps
This comfort food makeover is a great addition to your recipe repertoire for two reasons: it's healthy (buffalo is as lean as ground turkey yet the taste is virtually indistinguishable to beef), and it's versatile. I call it "Un-sloppy Joes" because I eat it either in a lettuce cup or atop a roasted portobello mushroom cap. True confession: it still tastes great on a bun, if you prefer it the traditional way! Serves 8.
Ingredients:
8 medium-sized portobello mushrooms
Olive oil
Salt and pepper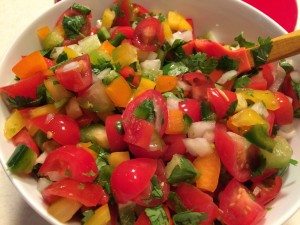 2 lbs ground buffalo
2 cups pico de gallo (pictured right)
1/2 can (2 oz) Grill Mates Cowboy Rub
1 cup mesquite BBQ sauce
28 oz can crushed tomatoes
2 15 oz cans dark red kidney beans
2 T flat leaf parsley (optional for garnish)
Directions:
Preheat oven to 450 degrees. Remove stems from mushrooms and place them, gill side up on baking sheet. Drizzle caps with 1 T olive each and lightly salt and pepper. Roast caps for 12 minutes. Remove from oven and set aside.
In Dutch oven over medium heat, brown ground buffalo. Add salt and pepper to taste. Add 2 cups of pico de gallo and heat through. Add Cowboy Rub, BBQ sauce, tomatoes and kidney beans, stirring to combine. Simmer for 30 minutes. Serve atop portobello mushroom caps, inside butter lettuce cups or on whole grain hamburger buns. Garnish with parsley as desired. Enjoy!