Do You Travel Light?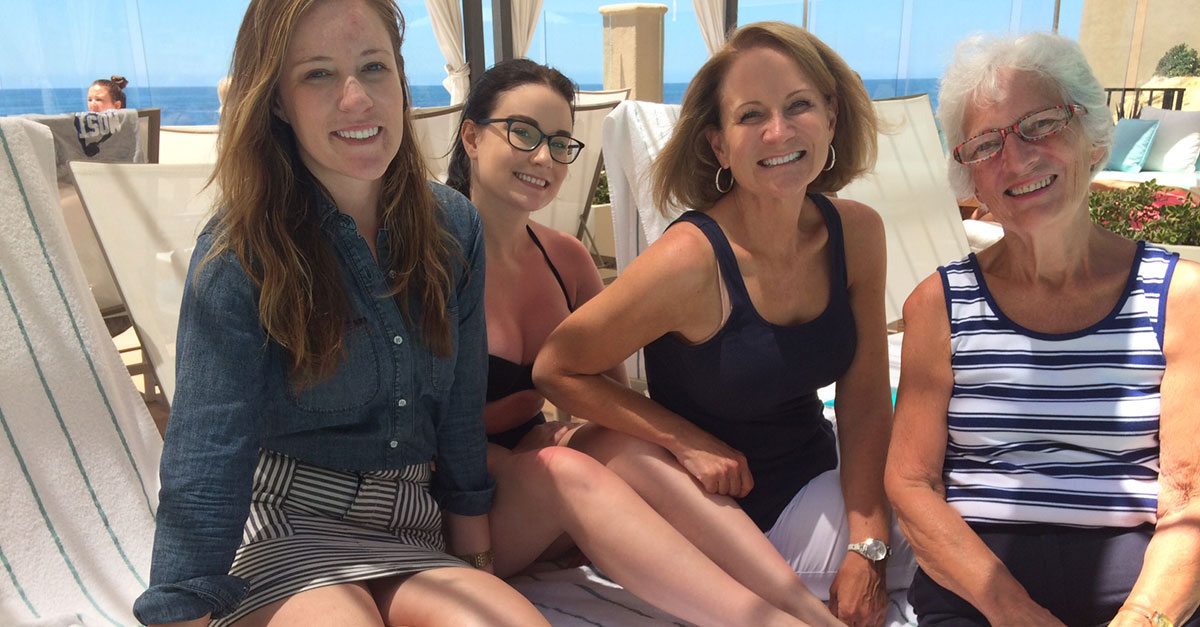 The perils of traveling may include lost luggage, a seatmate who falls asleep on your shoulder or quarreling kids in the back seat (childhood throwback: "Don't make me stop this car!"), but they don't have to include a setback in your healthy living goals.
Week 7 of the "10-Week, 10-Pound Challenge" was a road trip (or plane, train or kayak). Summer brings more travel than usual, with family vacations, beach getaways (that's me and my daughters with my mom, celebrating her 75th birthday on the beach and poolside in SoCal!), and even out-of-town houseguests. Each of these situations poses its own challenges in terms of sticking to our healthy eating and exercise plans.
Whether you're at a four-star hotel or at grandma's house, there are ways to fit good food choices and fitness into your travel itinerary.
On our Girls' Weekend I walked into the hotel gym to find all the cardio machines in use, so I whipped out my phone and looked up the upper body and lower body strength training workouts on my website! Whooo hooo! #winning
And if you've never listened to one of my podcasts before, download this one or listen to it online. This week I talked about how "vacation mindset" can be the most difficult part of traveling. I also answer a Challenge participant's question about houseguests who insist on bringing their unhealthy food into your house! Can you be a good host AND maintain your healthy habits? Find out what I suggest and how she handled the situation!
We've still got lots of glorious summer weather ahead, so let's get outside and get active! If you have vacation plans in the coming weeks, read through this week's blogs, listen to the podcast and travel light!
Have a happy, healthy week!
– Marilyn
New this week
| | |
| --- | --- |
| Healthy Travels | Try-It Tuesday: Raising the Barre |
| | |
| Road Kill: Healthy Eating While You're Traveling | No Excuses Travel Workouts |
| | |
| Planes, Trains & Automobiles: Healthy Living on Vacation | |
| | |