Try-It Tuesday: Raising the Barre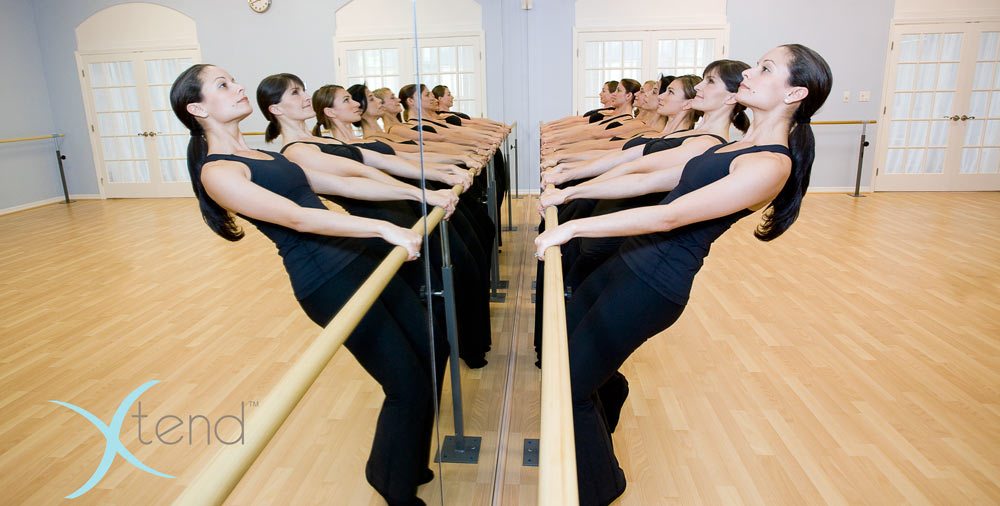 If you've been curious about what a "barre" workout is then this is for you! This isn't a bar in the sense of an energy bar or "belly up to the …" This is "barre" as in ballet barre. And just like dancers, these workouts are meant to create long, lean physiques that are strong and toned. Nothing wrong with that!
Barre franchises are popping up around the country, and there are barre workouts on DVD that can be done at home (using the back of a sturdy chair rather than a ballet barre). I'm most familiar with the Pure Barre workout, so that's the one I'm going to talk about. As always, only start an exercise program with the approval of your doctor.
Pure Barre is a franchise and I've been going to the studio near me 2-3 times a week for a couple of years. The moves are primarily strength training, but it's a great whole body workout that can be combined with cardio on the same or alternating days.
Here's how it works:
Equipment: The room itself is mirrored on two walls with a ballet barre at waist-height on every wall. Students use a 10" rubber ball, resistance bands, light weights and a floor mat for various exercises.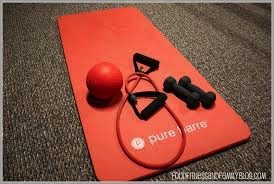 Class Structure: A 60-minute class consists of a 3-4 minute warm up to elevate heart rate. From there you move directly into an arm and core routine that utilizes light dumbbells and body weight exercises, including a 90-second plank that will test your endurance! You move quickly from one move to another with no rest, so keeping your heart rate up is not a problem. The moves are effective and efficient, and mercifully, for those of us who do the workout often, they change from class to class so it doesn't get boring.
The heart of the class is three segments that focus on the areas most women want to target most: thighs, seat and abs. (Though I have had guys in class a few times these workouts are definitely geared toward women.)
The thigh and seat moves are typically done at the barre, often using either the resistance bands or the rubber ball. Though the range of motion is small, these exercises are tough! The point is to isolate and fatigue each muscle group before moving on to the next one. Working a muscle to fatigue is an excellent way to build strength, and because you can modify the moves to suit your level of fitness you can easily make the moves progressively harder as you get stronger.

Abdominal exercises follow thigh and seat moves and are done on a mat on the floor. Upper and lower abdominals and oblique muscles get a run for their money in a series that lasts about 7 minutes. You can modify the moves by using the rubber ball at the small of your back for support.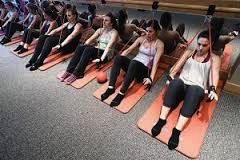 A little bit of light stretching following the abdominal workout tricks you into believing that you're done, but in fact there's a 2-minute killer segment at the end of class to blast your butt one more time. I love that part!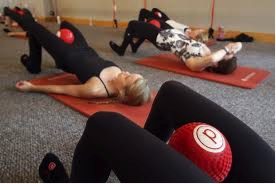 Finally, you get to stretch everything out at the end of class, using the resistance bands to enhance and deepen the stretch. In fact, after working every muscle group you have a chance to stretch and lengthen those muscles.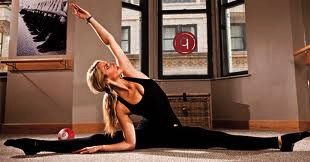 Benefits: A barre workout is an efficient way to hit nearly every muscle group that most women want to tone. In a 60-minute class you can work your arms, shoulders, abs, legs and seat. The class is fun and fast-paced, with an upbeat soundtrack blasting to keep you moving and motivated.
One important caveat: as with any workout, the quality of instruction varies and greatly affects the results you earn. A good teacher will correct form so that her students maximize their effort while avoiding injury.
I love my barre workout and consider it an important part of my overall fitness and cross-training strategy. At most studios the first class is free, so what have you got to lose?!?
C'mon, we got this!