Tex Mex Lasagna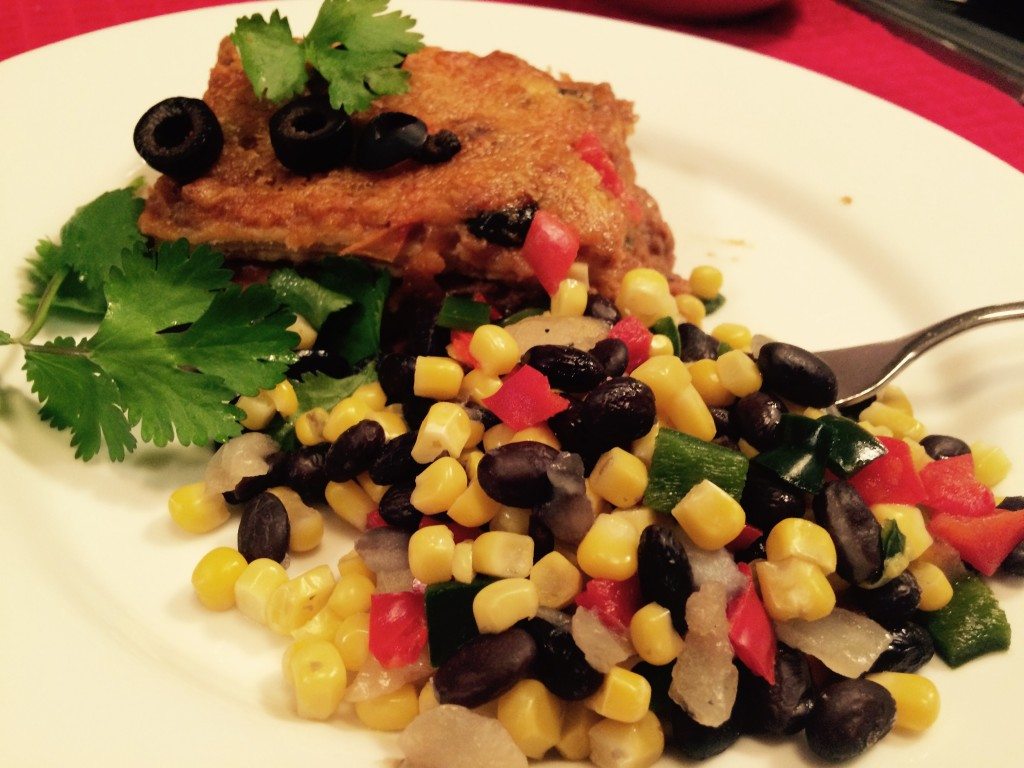 Pro Mom Tip: If you call it "casserole" you can count on lots of exasperated sighing and lack of appetite come dinnertime. If you call the same dish "lasagna" they will come running when dinner is served. Four kids and nearly 27 years of parenting speaking here.
In this lightened version of Tex Mex Lasagna I used super low-fat buffalo, but extra-lean ground turkey would work well too. Canned vegetarian refried beans also are a lighter option than traditional refried beans, which often contain lard. Serve it with my Grilled Corn and Black Bean Salad for a delicious Sunday night dinner that will yield healthy leftovers for busy weeknights. Makes 12 servings.
Ingredients:
1 T extra virgin olive oil
1 pound ground buffalo (or extra-lean ground turkey)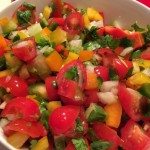 1 cup ready-made pico de gallo (or better yet, try my super simple, uber delicious homemade Pico de Gallo pictured at right)
4 oz. can diced jalapeños
1.5 oz. packet low-sodium taco seasoning mix
30 oz. can of vegetarian refried beans
4 oz. can sliced olives
6 corn tortillas
2 cups mexican cheese blend
Directions:
Preheat over to 350 degrees.
In dutch oven over medium heat, heat olive oil and brown ground meat. Drain any fat from pan. To browned meat, add pico de gallo, jalapeños, taco seasoning, refried beans and half of can of sliced olives. Heat through, stirring until ingredients are combined and creamy in texture.
Spray 12″x9″ pan with cooking spray and begin layering with 1/3 of meat-bean mixture in bottom of pan. Top with 3 corn tortillas, laid out so that they cover the mixture as completely as possible, then top with cheese. Create another two layers, ending in cheese.
Bake lasagna for 45-50 minutes or until cheese is golden brown. Allow dish to sit for 10 minutes before cutting into squares. Enjoy!