Pico de Gallo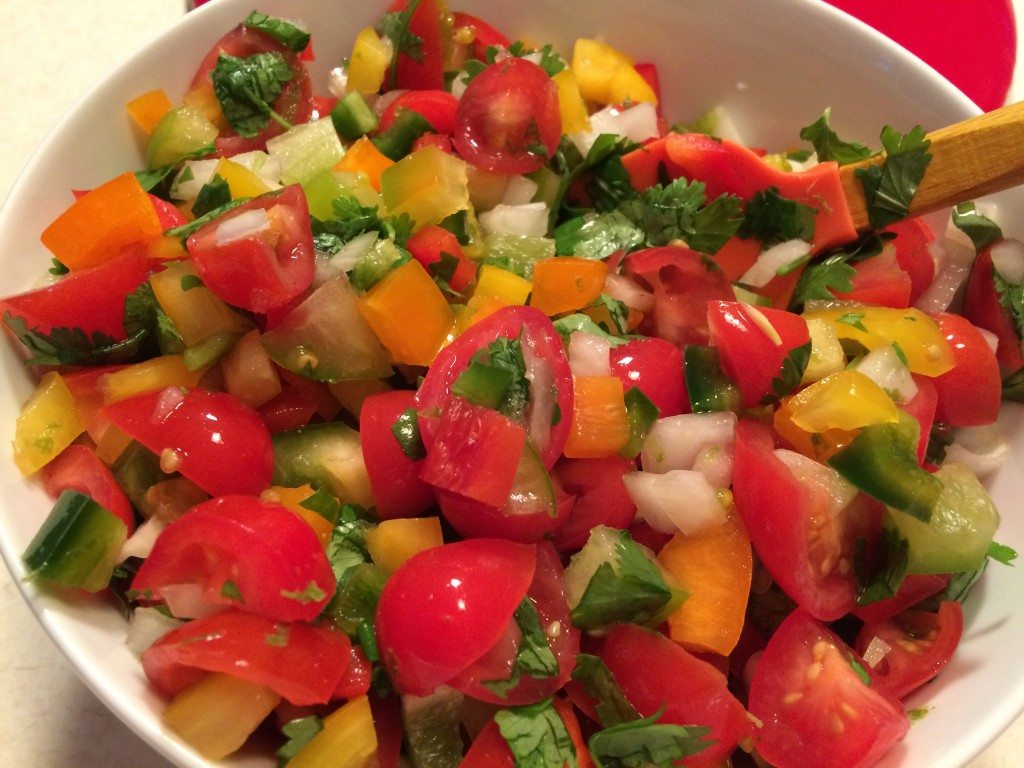 Having always taken the easy way out and purchased ready-made pico de gallo, my current detox has got me scrutinizing ingredients in everything. What I found in making my own pico de gallo is that I can tailor it to my own tastes (more peppers, a little less jalapeño) and leave the veggies chunkier so that every bite is bursting with flavor. Of course, I love fresh pico, but my real incentive for making it was to make Spicy Black Bean Soup (pictured below). Yum! Makes 4 cups.
Ingredients: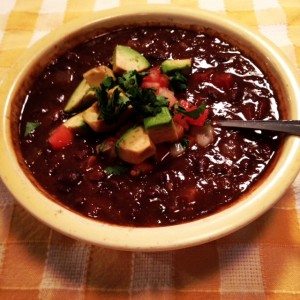 1 small onion, diced
2 cups grape tomatoes, sliced into quarters
1/2 red bell pepper, diced
1/2 orange bell pepper, diced
1/2 yellow bell pepper, diced
1/2 green bell pepper, diced
1 medium jalapeño, diced
1/2 cup fresh cilantro, minced
zest and juice from 1 lime
1 tsp salt
Directions:
Combine all ingredients in a large bowl and allow flavors to meld for several hours before using. Refrigerate for storage, up to 4 days.