Grilled Corn and Black Bean Salad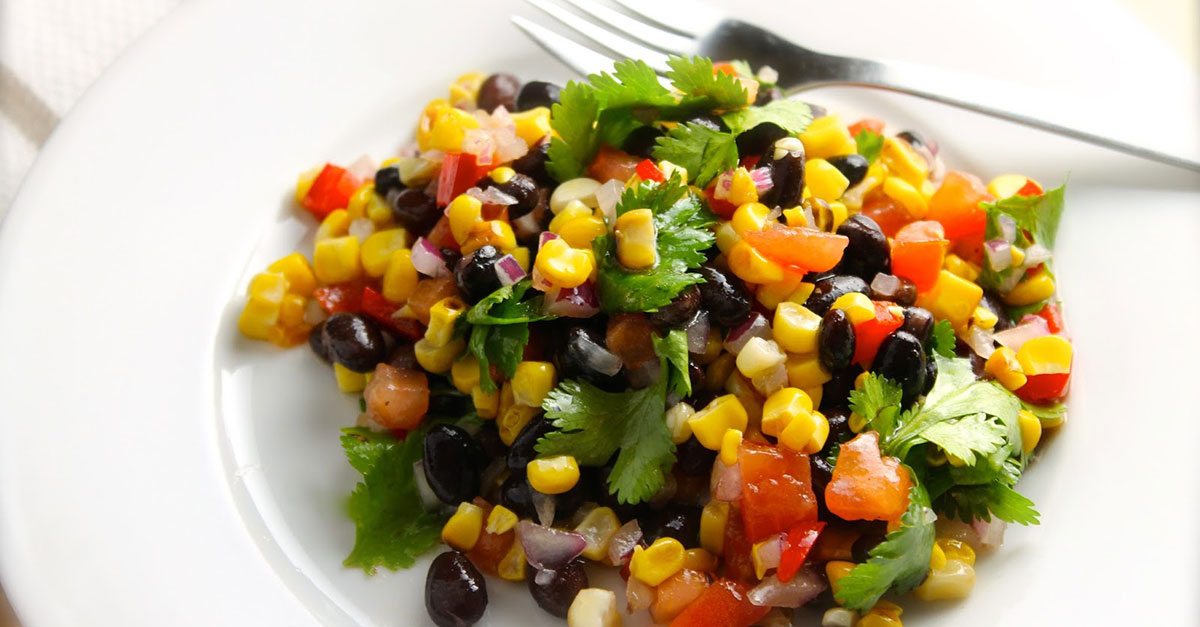 Enjoy this sweet, crunchy salad in the waning days of summer. It can be served warm, cold or even room temperature. Try stuffing a corn tortilla with it and topping with a bit of cheddar cheese and a dollop of nonfat Greek yogurt for a vegetarian main dish!
Ingredients:
4 ears of sweet corn on the cob, cleaned and trimmed
12 oz. can of black beans, drained and rinsed
1/2 small red onion, diced
1/2 bell pepper, any color, diced
1 quart grape tomatoes, cut in half
1 avocado, diced
2 limes, juiced
2 T fresh cilantro (or use basil, if you prefer)
1 T cumin
1 T extra virgin olive oil
2 tsp hot sauce (such as Tabasco)
1 tsp coarse salt
1/2 tsp black pepper
Directions:
Brush cleaned corn with EVOO and sprinkle with salt and pepper. Grill for 3-4 minutes, turning constantly so corn cooks evenly but doesn't become charred. Remove corn from grill and let cool. Once cool enough to handle, stand corn up on its end and run a knife down the length of the cob, removing the kernels. Place all kernels into a large mixing bowl along with all remaining ingredients. Makes 8-10 servings. Enjoy!