Gluten-free protein bars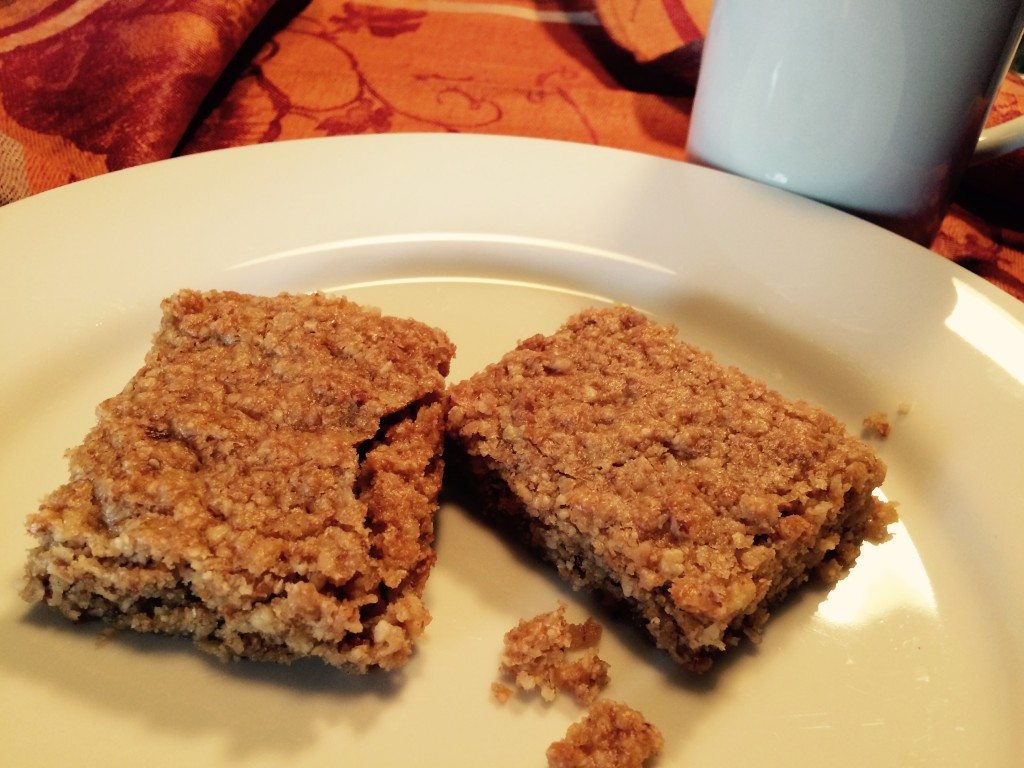 This is a recipe makeover of my infamous (in my own mind anyway) Vegan Thumbprint Cookies that I've been making for years. This new version's still vegan, but because I'm doing a metabolic detox and my doctor's got me off of gluten, I had to redo the recipe without using the whole wheat flour that the original recipe calls for. Honestly? I think this one's even better! The almond flour complements the bar's already nutty taste beautifully. For this go 'round I made them bars instead of thumbprint "cookies" because I'm off of sugar too, so no jam. As it turns out, I don't miss that either.
I've always thought these were much healthier and more delicious than store-bought protein bars; now I'm completely convinced! Makes 15 bars.
Ingredients: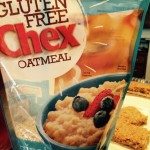 1/2 cup raw almonds
1/2 cup raw walnuts
1 cup gluten-free rolled oats (such as Chex, shown right)
1 cup almond meal / flour (such as Bob's Red Mill)
1/2 tsp salt
1/2 cup canola oil
1/2 cup pure maple syrup
Directions: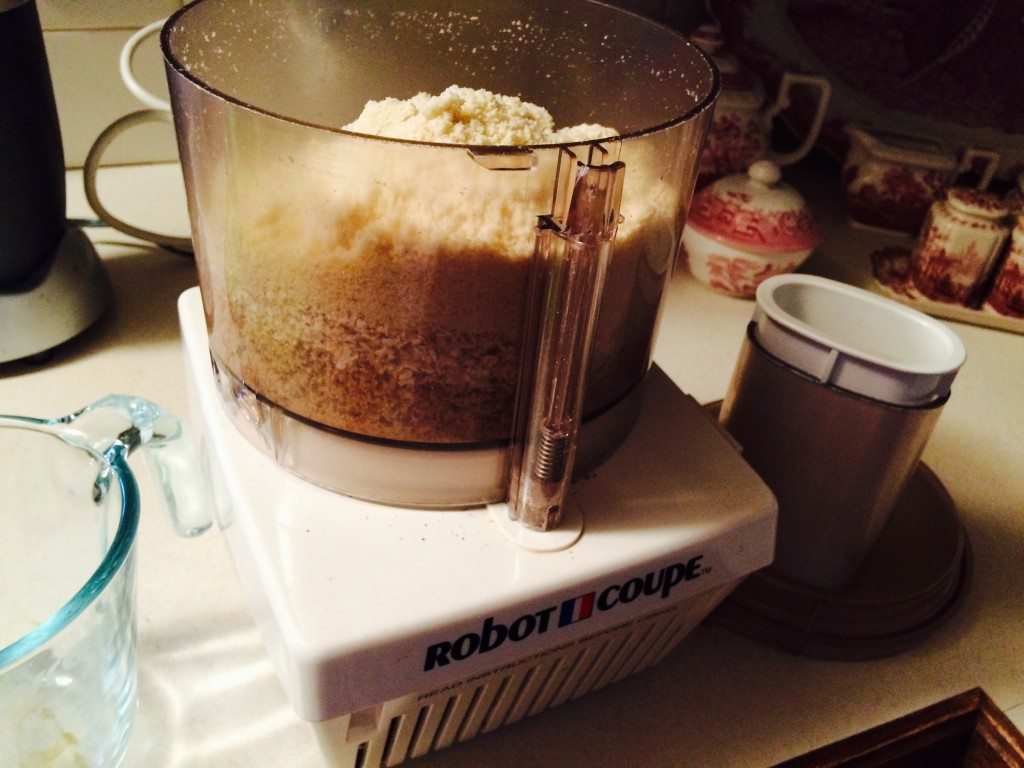 Preheat oven to 350 degrees.
Place nuts in the bowl of a food processor and grind until chopped well. Add rolled oats and repeat. Add almond flour and salt, pulsing to combine.
Pour ingredients from food processor bowl into large mixing bowl, adding oil and syrup. Spray 13″x9″ pan with cooking spray and pour batter into pan, pressing down until firm and evenly distributed. Bake at 350 degrees for 25 minutes or until lightly golden. Allow bars to cool completely before serving.