Watch your mouth!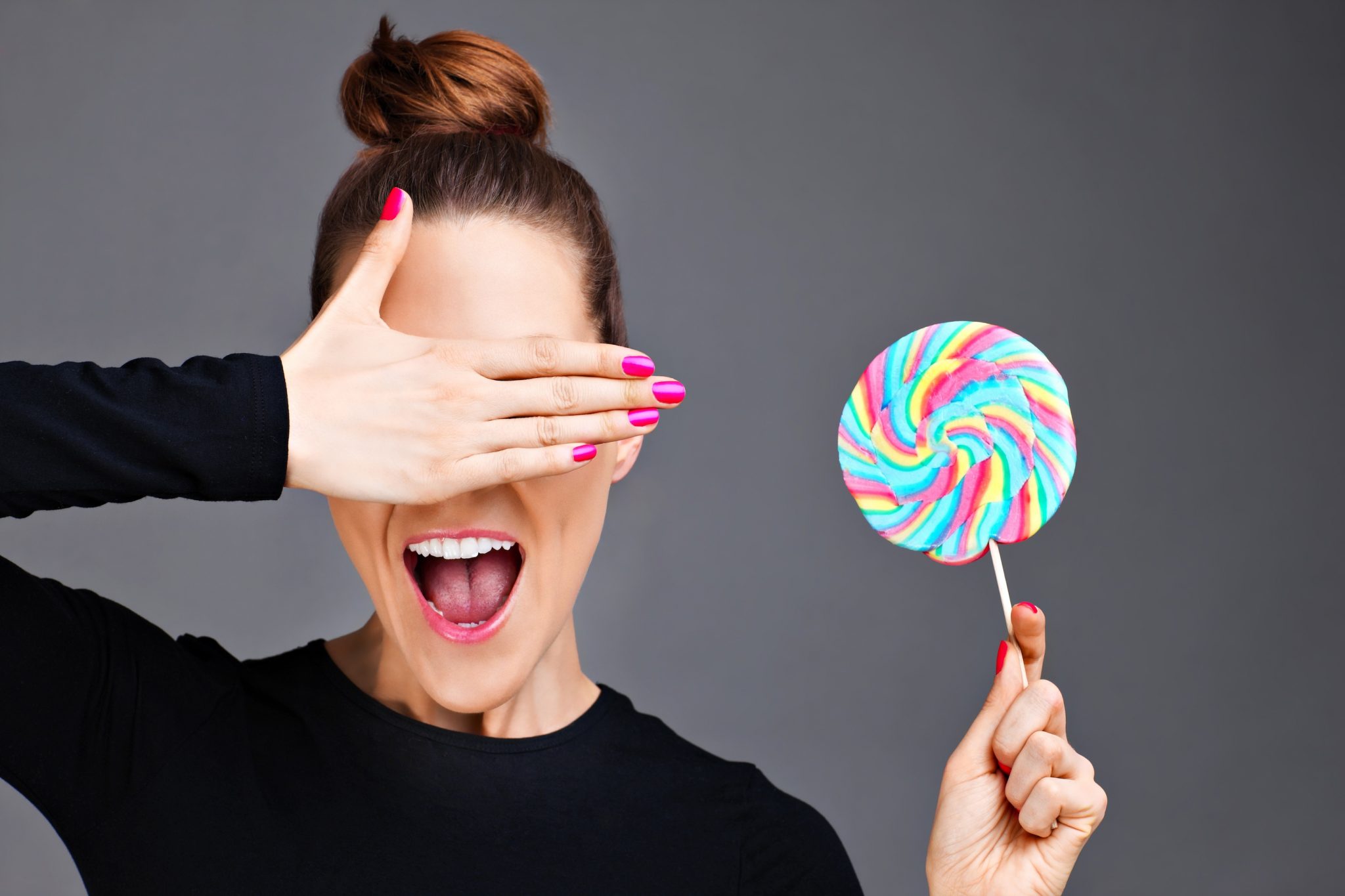 Can the words you use affect your ability to make better food choices?
Consider this:
In a 2012 study published in the Journal of Consumer Research, researchers split 120 students in 2 groups. One group was trained to use "I can't" while the other was trained to use "I don't." The results were stunning:
The students who told themselves "I can't eat X" chose to eat the chocolate candy bar 61% of the time. Meanwhile, the students who told themselves "I don't eat X" chose to eat the chocolate candy bars only 36% of the time. This simple change in terminology significantly improved the odds that each person would make a more healthy food choice.
How can that be?!?
When we feel empowered to make food choices based on our values and goals – rather than the deprivation-driven rules of some silly diet – we are much more likely to make choices that are aligned with those values and goals.
It's the same principle as my concept of the two tables.
I have a mental picture of two tables in front of me: one is modest-sized but is loaded with fruits, vegetables, healthy whole grains, lean proteins and a few treats. These foods are all healthy and delicious. I consciously chose to put every one of those foods on the table.
The other table is a huge buffet that is overflowing with fried foods, processed foods, fatty meats and dishes dripping with cheese. There are refined carbohydrates that have been stripped of their fiber and nutrition. And there is no shortage of candy and desserts, loaded with sugar and fat.
Watch how I describe my strategy for deciding which "table" I place a food on.
Making a proactive, conscious decision about what to eat and why makes all the difference when confronted with a food temptation. We all know that these food temptations are everywhere, especially during the holidays.
So, what are you going to say, "I CAN'T" or "I DON'T"?