Your Un-Resolution 2015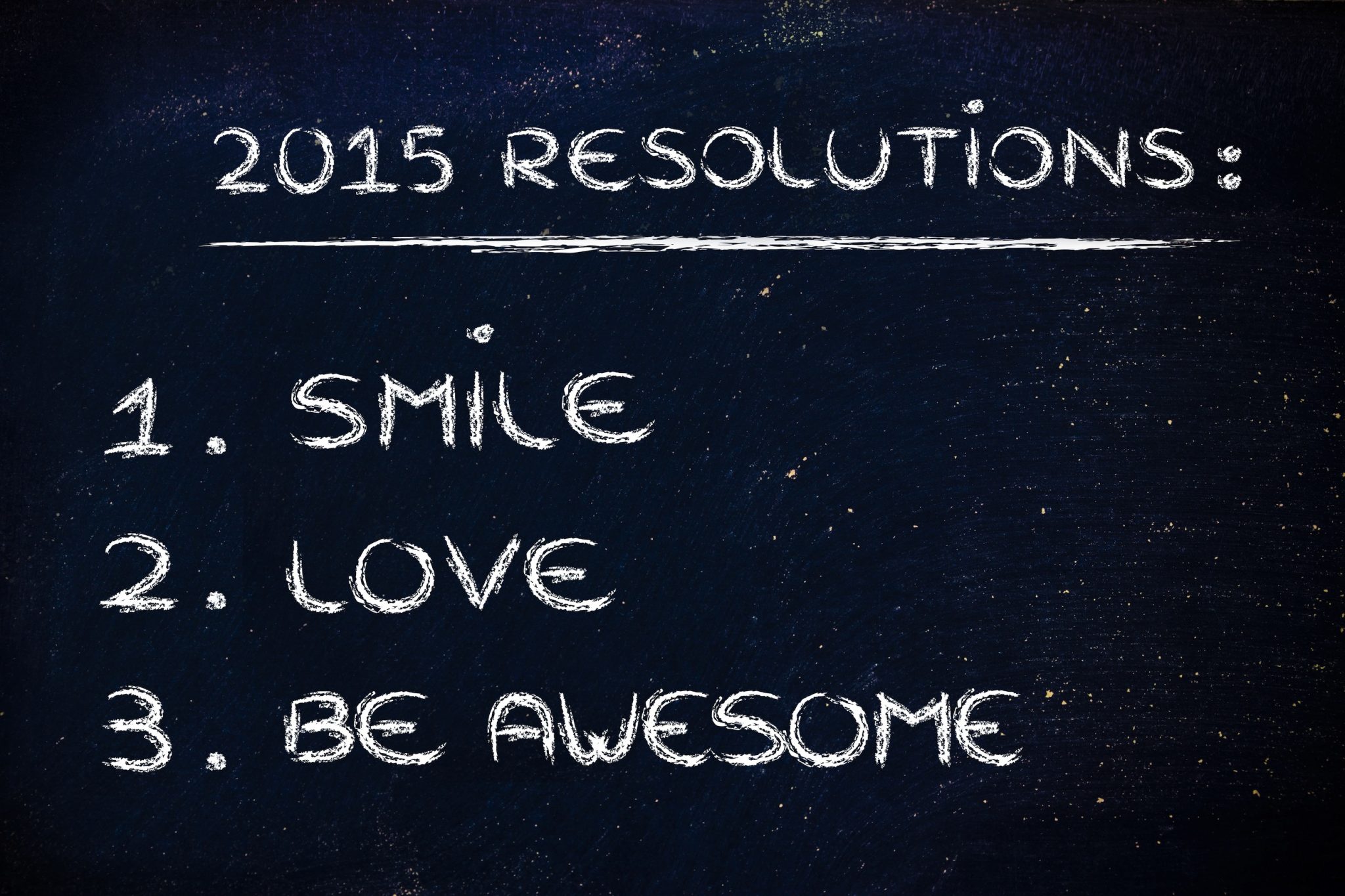 I've made all the same resolutions in years past that you've made:
1. lose weight
2. eat healthy
3. get fit
4. stop driving like a NASCAR driver on I-405
(I may have a few vices I haven't mentioned. Ahem.)
I don't know if anybody has ever made a major life change as a result of such resolutions, but I never have. I think the problem with traditional resolutions is that, at their core, they represent a negative trait that you want to move away from, not something positive that you want to move toward. They're also too vague. Exactly how are you going to know when you've attained success?
Truth is, there are successes to be had all along the way. Celebrating those successes and enjoying the process might very well lead to achieving all of those resolutions (my driving habits notwithstanding).
But instead of thinking of them as vague resolutions, let's frame them as specific goals. Even if one of those goals is to lose weight, non-scale related goals take the emphasis off the number – often a source of stress – and put it on the process of creating a healthy lifestyle. Want to be able to run for 30 minutes without stopping? Great goal! Want to spend time each Sunday meal planning for the week? Love that! Want to find a better way than the scale to measure your stored body fat and lean muscle mass? So empowering! (Hint, hint: watch this video to see how.)
My goals for 2015 include:
1. Compete in two triathlons
2. Create two new healthy recipes per week, trying new combinations and ingredients
3. Publish Eat Like It Matters program on website
4. Move to new home while maintaining a modicum of sanity
5. Do at least one nice thing per week for someone who can't thank me
Tell me what you want to accomplish for yourself in 2015. Then, let's go get it with everything we've got! Success is waiting for us in 2015, but nobody's gonna hand it to us, we've gotta go get it!