Tomato Salad Antipasti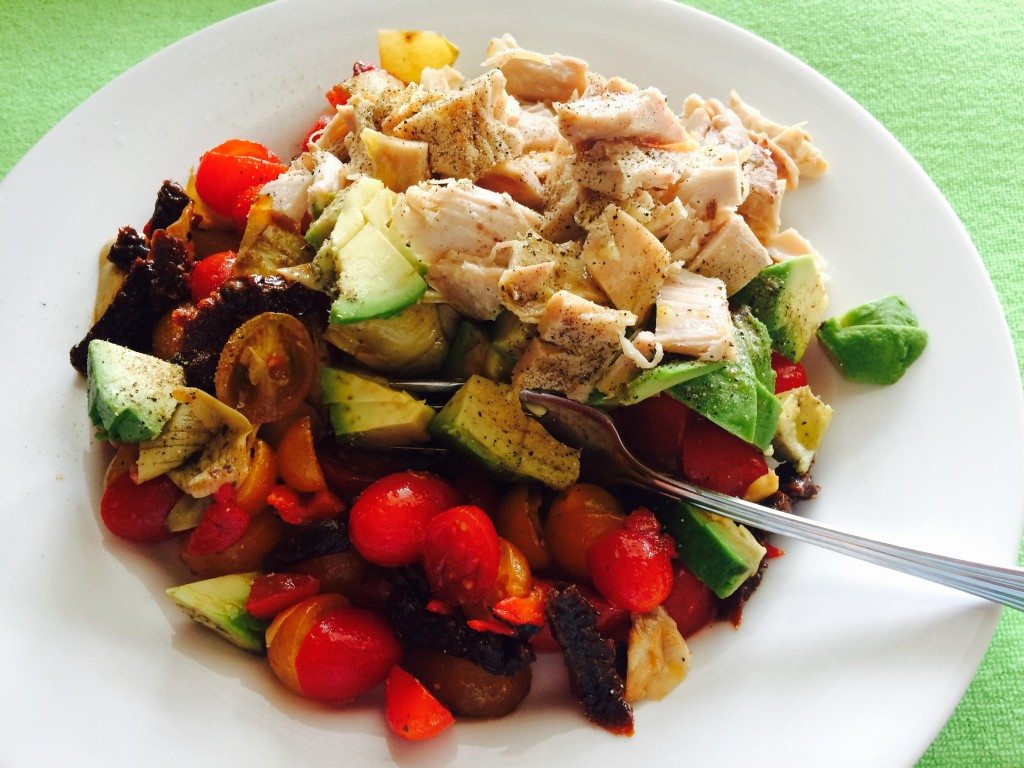 This recipe makes a week's worth of lunches in one batch. Each day I add to it half of a fresh-diced avocado and some protein, such as leftover chicken or salmon. In a pinch, I've always got a single-serve pouch of albacore tuna in the pantry, so that works too. Makes 6 servings.
Ingredients:
6 cups heirloom cherry tomatoes (or a mixture of red and yellow), sliced in half diagonally
4 oz. jarred roasted bell pepper strips, drained and diced
7.5 oz. jarred grilled marinated artichokes, drained diced
¼ cup sundried tomatoes packed in EVOO, drained and julienned
Directions:
Combine all ingredients in a large mixing bowl and stir to combine. Season with salt and pepper to taste. Divide into six single-serving containers. When ready to eat, add ½ of a fresh avocado and 3 ounces of your preferred protein to each individual portion. Enjoy!