The gift that keeps on thrilling!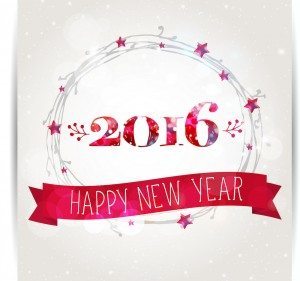 Happy New Year!
I hope you rang in 2016 with all the excitement and fanfare you could muster (even if that meant being in bed by 10:30, like me).
As great as 2015 was for my family and me (a published book, a family move), 2016 is full of potential and promises to be even better.
(Though between you and me I wouldn't mind if Rob and I could find a little more down time together.)
One of my first goals for 2016 reflects my commitment to fitness and my passion for sharing it with others: I'm going to get my personal trainer certification!
As much as I relish the thought of making someone else do burpees rather than doing them myself, my greatest interest is in making fitness more accessible to people who feel disenfranchised from it. So many people miss out on one of the greatest gifts we have – connection to our physical bodies – because they don't know how or where to start a physical fitness program. So tragic!
My own journey to wellness has taught me that fitness is the gift that keeps on thrilling!
My first professional goal for 2016 is the launch of my 28 Days to Overcoming Food Addiction online course that starts this Monday, January 4th! If you've been curious about whether or not it might be the place for you to start your own journey to better health, listen in to the podcast linked below and find out.
The path to recovery from food addiction isn't easy, but I've laid out a program that relies on the latest science, tested strategies and my own recovery experience.
If you're thinking about joining us, I encourage you to do it today. Until midnight tomorrow the program is 50% off the regular price (use coupon code WIN2016), and could be the best investment you make in your health in 2016.
Cheers to a happy, healthy 2016!
-Marilyn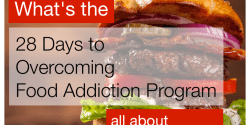 [PODCAST] What's the 28 Days to Overcoming Food Addiction Program and is it for me?
You've seen my posts about it … maybe you've even taken the food addiction quiz … but you're still not sure. Do you have a full-blown food addiction ? What is…
Read more…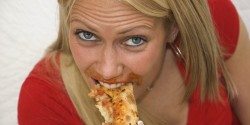 The 3 ways your emotions screw up your diet
Not all emotional eating is what we think of as "emotional eating."
What do I mean by that?
You'd think that when I weighed 265 pounds and overate nearly…
Read more…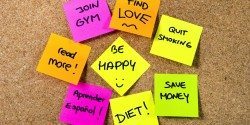 3 ways to make your New Year's resolution stick
Giddy up! It's January 1 st , and even though you may have been up late ringing in the New Year, I'll bet you're giving some thought to things you'd like to do…
Read more…