Southwestern Chopped Salad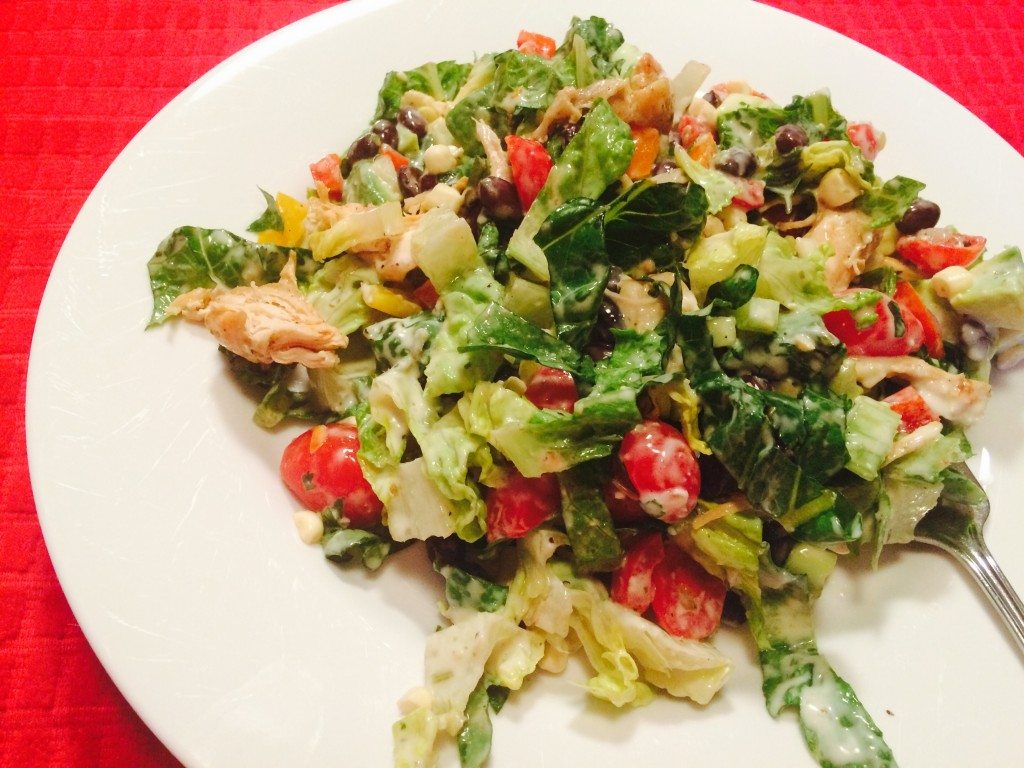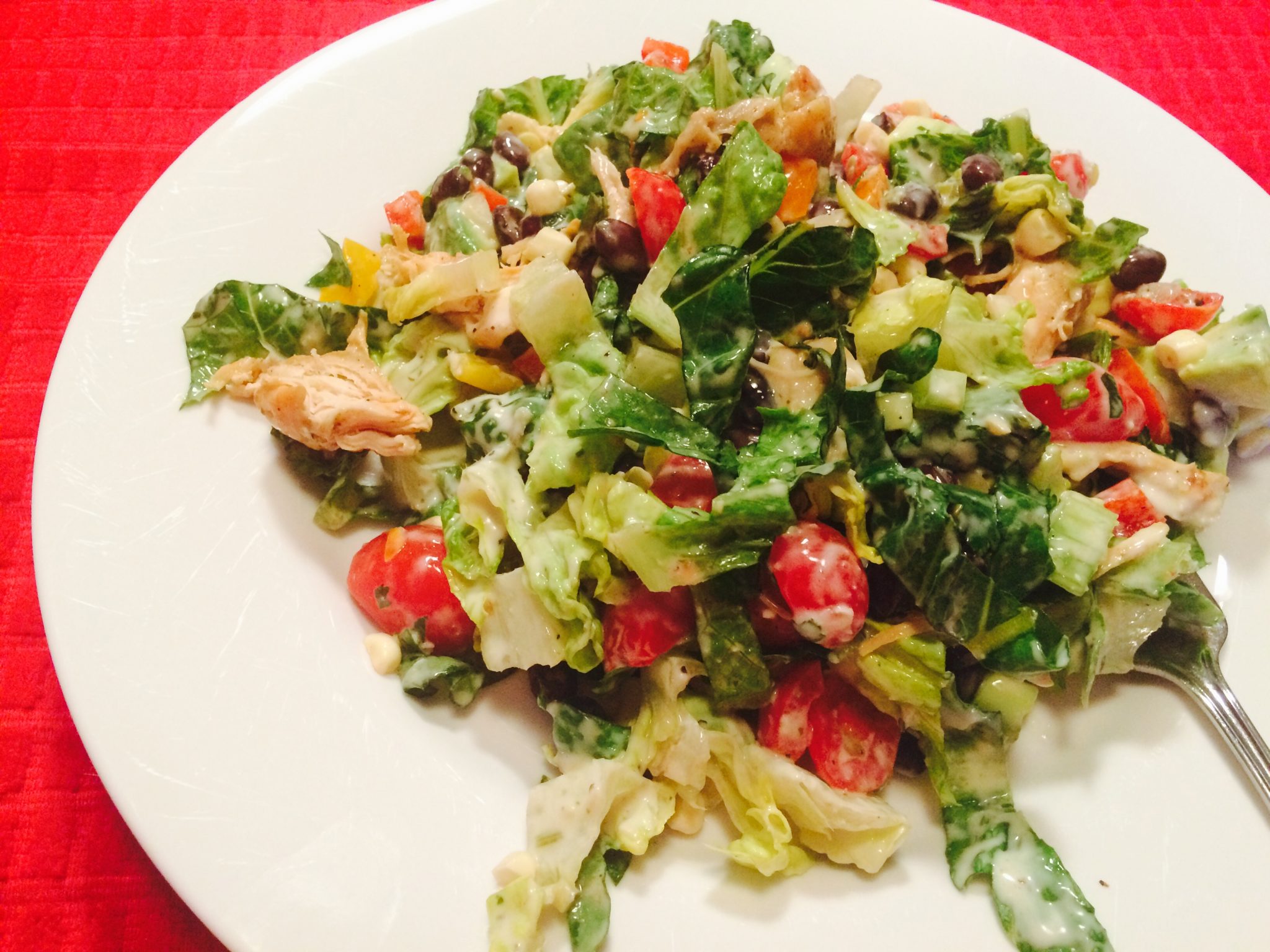 Because I'm ever so slightly addicted to my Black Bean Soup and make it every week, I always have fresh pico de gallo on hand. I'm not gonna lie; making pico takes time. So many veggies to chop! But once you've got that done, this salad is a snap because most of the heavy lifting is done! Feel free to adjust the list of ingredients to suit your tastes: add more chicken, or leave it out, for example. Or pick out all the onions, like my husband 🙂 Serves 6.
Ingredients for salad:
6 chicken breast tenderloins (free-range, organic, if you prefer)
2 ears fresh corn (or 1 cup fresh or frozen, thawed)
15 oz. can low-sodium black beans, rinsed and drained
2 cups pico de gallo
3 stalks celery, diced
3 avocados, peeled and diced
5 green onions, sliced
6 cups romaine lettuce, torn or chopped
Ingredients for dressing:
1/2 cup plain greek yogurt
2 T fresh lime juice
1 clove garlic
1/4 cup olive oil
1 1/2 tsps. white wine vinegar
1/8 tsp. salt
Directions:
Cook chicken tenderloins over medium high heat until no pink remains inside. Set aside.
Make the dressing by combining all ingredients in the bowl of a food processor and processing until smooth. Adjust seasonings as necessary.
Shred the cooled chicken tenderloins into bite-sized pieces. Make the salad by cutting the corn off the cob, if using fresh, into a large mixing bowl. Add black beans, pico de gallo, celery, avocado, green onions, romaine and shredded chicken. Drizzle dressing and toss to coat. Top with a few crushed tortilla chips, if desired. Enjoy!