Roasted Cauliflower and Mushroom Quiche with Quinoa Crust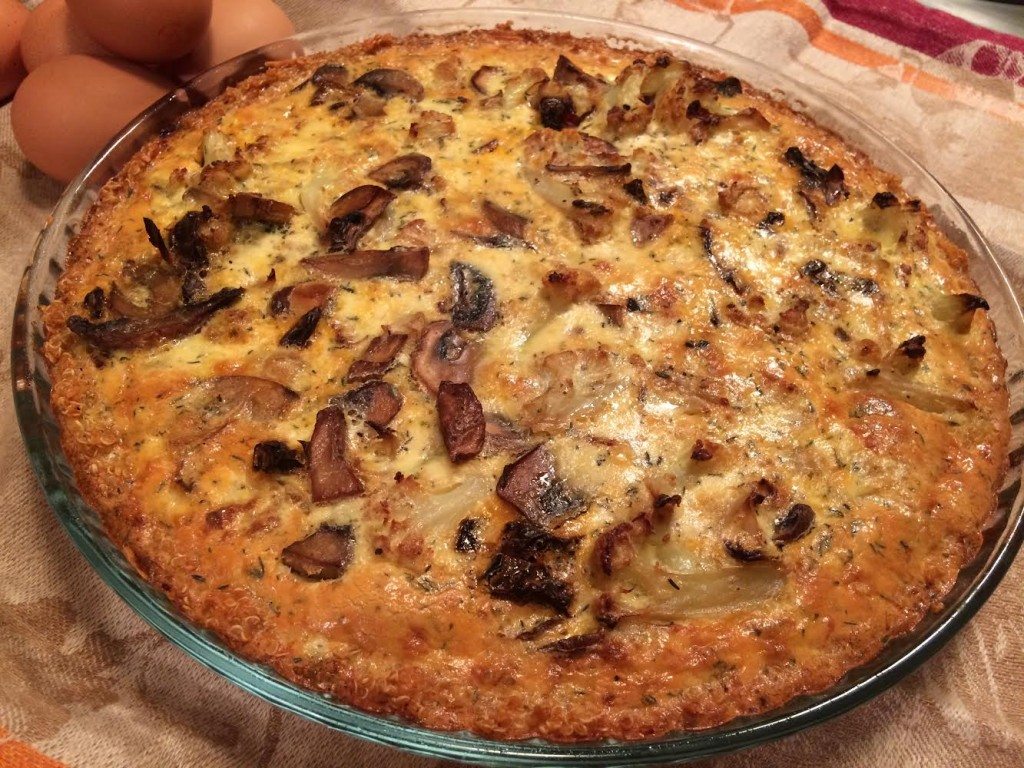 I've been wracking my brain trying to come up with a healthier way to make quiche. Everybody loves quiche, whether you're entertaining or just making a simple Sunday breakfast for the fam. The magic of this recipe is the quinoa crust. It's got a nutty taste that's a departure from the standard pie crust, and the calorie count is a departure from pie crust too! Make it for the whole crew, or make it for yourself and have breakfast covered for the week. Serves 6.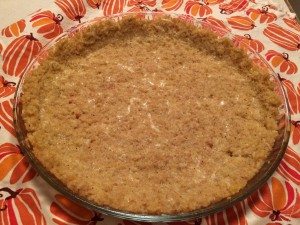 Ingredients:
1/2 medium head cauliflower, cut into florets
1/2 cup quinoa
1 cup water
1 egg
1/4 cup parmesan cheese, shredded
8 ounces mushrooms, sliced
1/4 cup sundried tomatoes, julienned
olive oil cooking spray
salt and pepper to taste
1/4 teaspoon dried thyme
6 eggs
1/2 cup fat free half-n-half
4 ounces goat cheese, at room temperature
salt and pepper to taste
Directions:
First, make quinoa crust by bringing the quinoa and water to a boil, reduce the heat, simmer, covered, until tender and most of the water has been absorbed, about 15 minutes. Remove from heat and let sit covered for 5 minutes. In medium mixing bowl, combine quinoa, egg and parmesan. Press into the bottom of a pie plate and bake in a preheated 375F oven until lightly golden brown, about 10 minutes. Set aside.
Next, lay cauliflower, mushrooms and sundried tomatoes on a cooking spray-coated baking sheet in a single layer and season with salt, pepper and thyme. Roast vegetables in a preheated 400F oven until they start to caramelize, about 20-30 minutes, stirring half way through.
In medium mixing bowl, whisk together softened goat cheese and half-n-half until blended. Stir in eggs until fully incorporated. Add cauliflower, mushrooms and tomatoes to egg mixture. Pour into crust and bake in a preheated 375F oven until golden brown and set in the center, about 40 minutes. Test doneness with a toothpick or knife inserted into the center of the quiche. If it comes out clean, it's ready. Let sit for 30 minutes before slicing. Enjoy!