Recipe: Turkey & Cranberry Dog Treats
Our yellow lab Stella is so much a part of our family I couldn't imagine leaving her out of the Thanksgiving celebration. She loves the Homemade Peanut Butter Bacon treats I make for her, but when I found this recipe I knew I had to try it. No surprise, she loves these! This recipe comes from the ultimate dog-lover's website: dogtipper.com. 
Ingredients
1 cup whole cranberries
1 cup cooked, boned turkey
3-1/2 cups whole wheat flour
1 egg
1 tablespoon baking powder
1 tablespoon olive oil
1/2 cup water or broth as needed
Directions:
If you're cooking your turkey as you make the treats, you can use the broth in this recipe. In that case, you probably won't need the tablespoon of olive oil. I was using frozen turkey so it was dry, and the recipe needed a little oil.
First, preheat your oven to 350 degrees and lightly grease two cookie sheets.
Next, mix the dry ingredients in a large mixing bowl. In a blender or food processor, add the turkey and egg (and some of the water or broth as needed). When the turkey is the consistency of baby food, add the cranberries and continue to mix until it looks like a smoothie.
Pour this mixture into the mixing bowl with the dry ingredients and stir to create a thick dough. On a lightly floured surface, knead the dough. This is a heavy dough so you'll need to put a little muscle in it!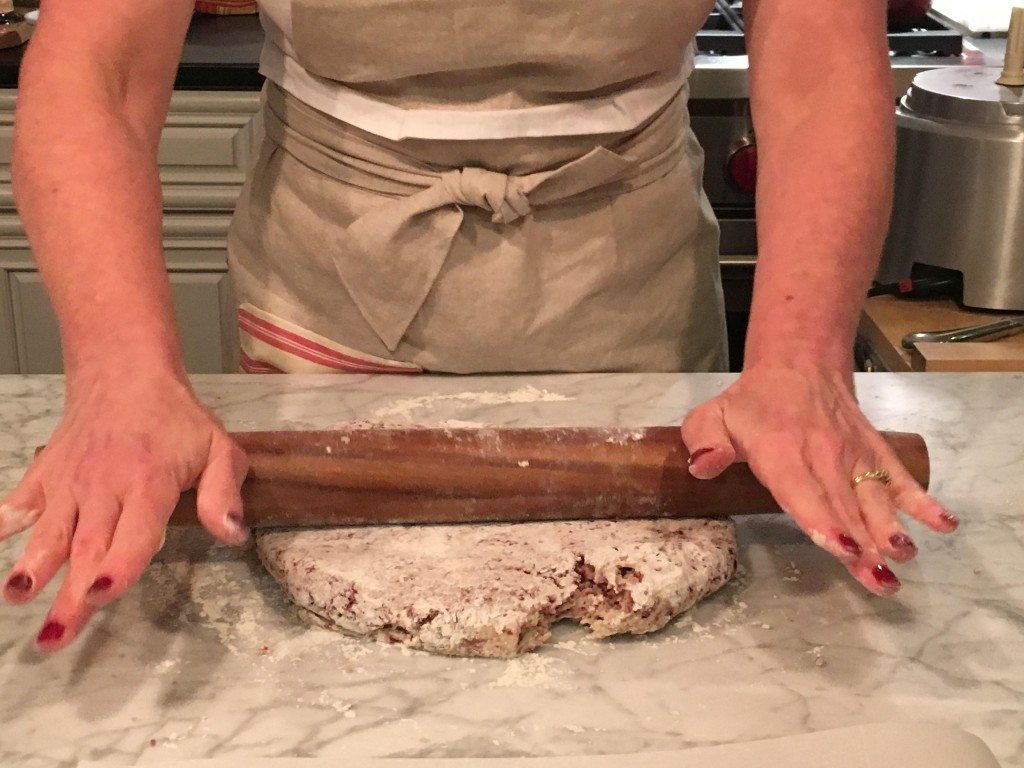 I used a leaf-shaped cookie cutter to cut the treats.
Put the treats on the cookie sheets and pop them in the oven for 25 minutes. I rolled out my dough pretty thick so the treats were slightly chewy inside. Let them cool completely before serving them to your dogs or before refrigerating.
And although she doesn't look excited here, Stella loves her new treats!