Recipe: Edamame Succotash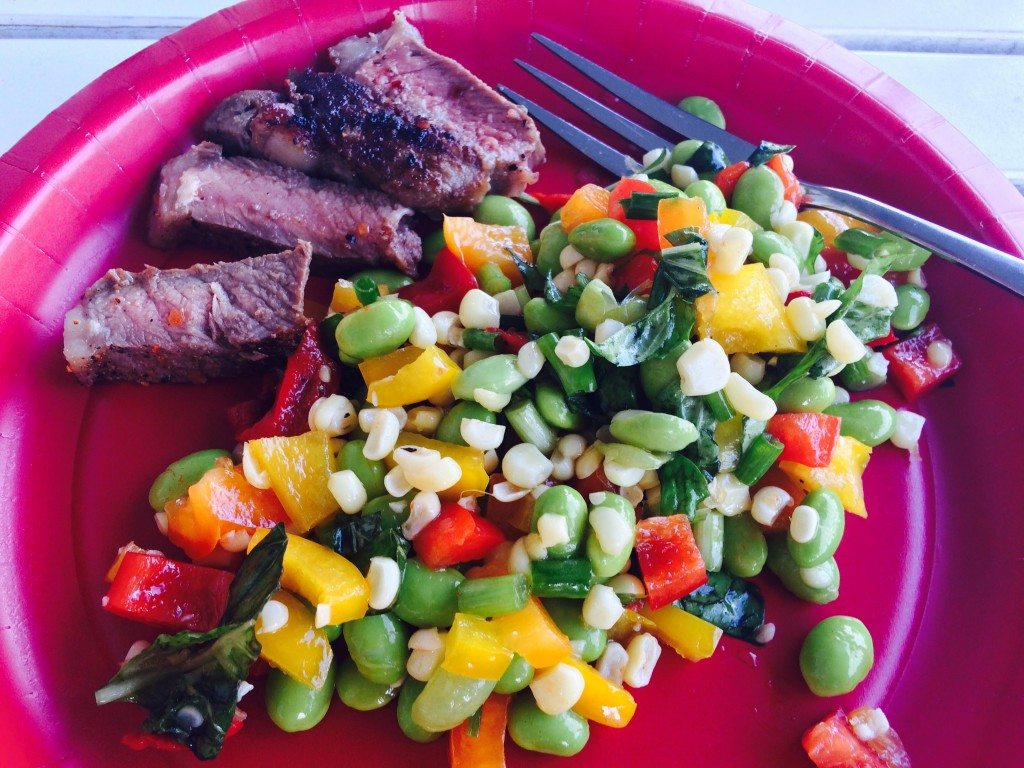 This revved-up, high-protein version of the all-American classic is a fresh take on succotash. Don't get me wrong, I love lima beans, but edamame and basil really amp up the flavor here. Make it ahead of time to take it with you to your summer barbeque or potluck. It's a guaranteed hit! Makes 8 servings.
Ingredients:
4 cups fresh corn kernels (from about 4 ears)
1-1/2 cups frozen shelled edamame
1 each red, orange and yellow bell pepper, diced
4 oz. bottled roasted red peppers, cut into ¼-inch pieces
3 green onions, thinly sliced
3/4 cup fresh basil, roughly chopped
3 T extra virgin olive oil
3 T rice wine vinegar
Salt and pepper to taste
Directions:
Bring a large pot of water to boil. Drop the corn and edamame into the boiling water and cook for 2 minutes; drain and run under cold water to cool and stop the cooking process. Once the corn has cooled, cut the kernels off with a knife onto a cutting board.
In a large bowl, combine the corn, edamame, diced bell peppers, roasted red peppers, green onions, oil, vinegar, salt and pepper. Chill for at least an hour. Gently fold in basil just before serving.