Peach, Gorgonzola and Pecan Salad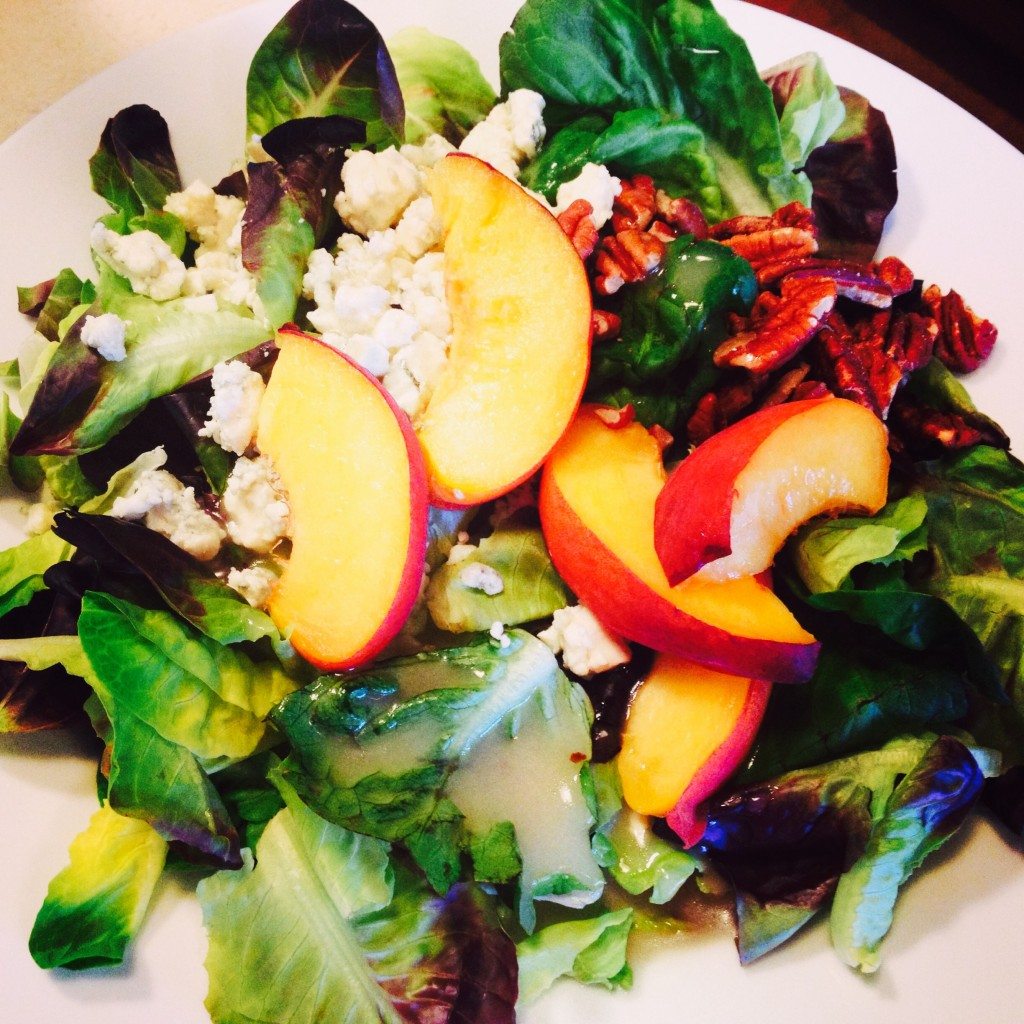 It's time to lighten things up, and what better time than when peaches and nectarines show up at the grocery store and farmers' markets? Add chicken to this salad if you'd like; either way it's delicious! Serves one.
Ingredients:
2 cups mixed baby greens
1 peach (or nectarine), sliced
¼ cup Gorgonzola cheese, crumbled
¼ pecans, toasted and chopped
1 T light champagne salad dressing
Assemble all ingredients and thank me later.
In-Person Personal Training
Work with me one-on-one to improve lean muscle mass, cardiovascular endurance, and functional movement through weightlifting, body weight strengthening, and resistance training.
Learn More
Healthy Life Coaching Online
Whether your goal is to lose 100+ pounds (like I did!) or to break through long-standing barriers, we will empower you to reach your goals through evidence-based practices that will transform your health, happiness and longevity.
Learn More
What Clients Are Saying
Ready for a change?
Schedule your complimentary first call with me today!