Marilyn's "First-Thing-In-The-Morning-"Let's-Go-Get-It!" Smoothie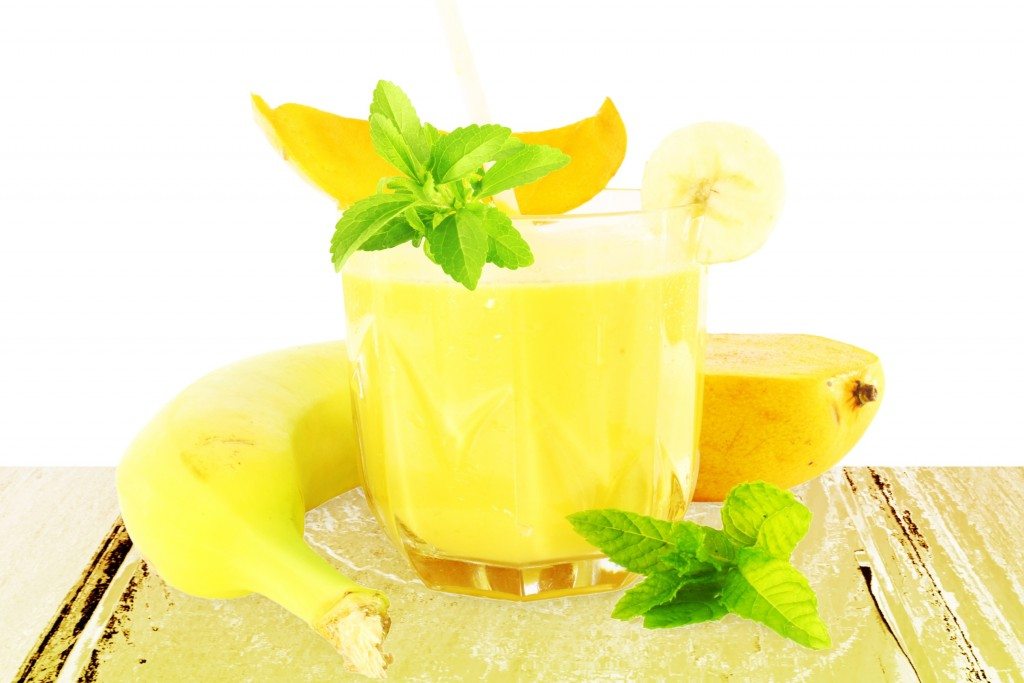 You might think I'd get tired of drinking this smoothie (almost) every day for breakfast for the past several years, but I don't. Every day I look forward to it; it's sweet and satisfying, and I love the flavor combination of mango and banana. The chia and ground flax seeds give it fiber, antioxidants and omega-3s as an added boost. When I'm feeling especially virtuous I'll add frozen chopped kale to it too! Serves one.
Ingredients:
½ frozen banana
¾ cup frozen mango
1 8 oz. nonfat plain greek yogurt
1 tbsp raw, unfiltered organic apple cider vinegar (for digestion)
1 packet Emergen-C drink mix (any flavor)
1 T chia seeds
2 T organic flax seeds, ground
1 cup very cold water
Directions:
Place ingredients in blender, mix well. Total: 28 grams of protein, 420 calories.