Light Lunch Recipe: Tomato Salad with Tuna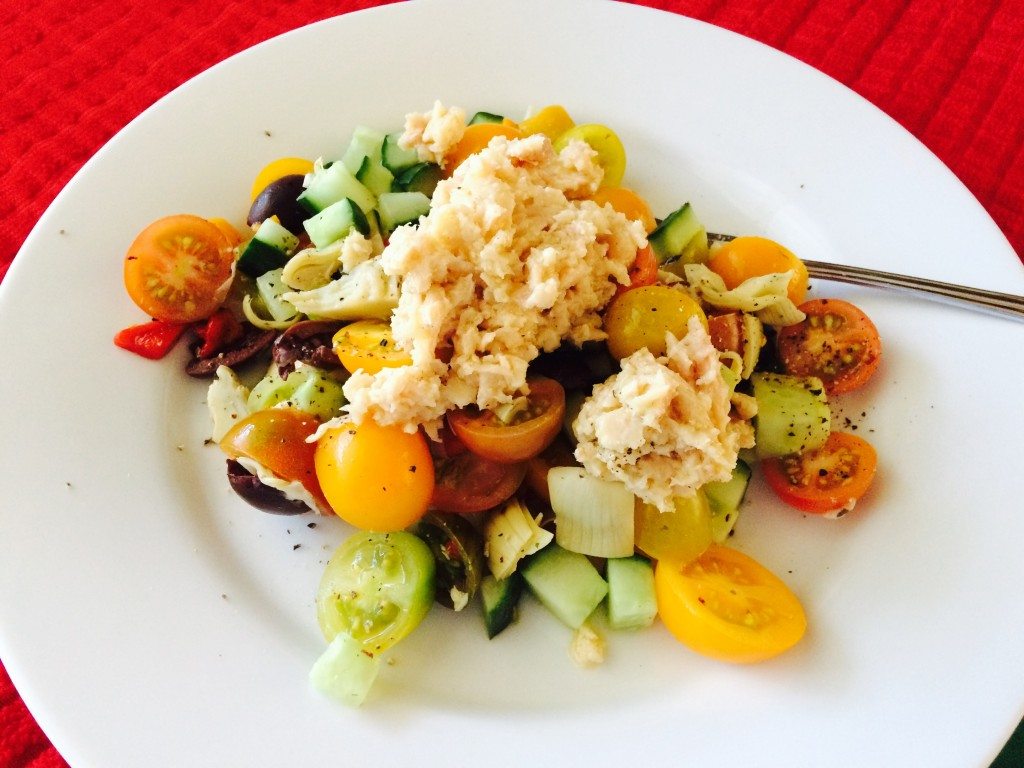 I should be embarrassed by how easy this salad is. I should be, but I'm not. It's not even really a "recipe" so much as a combination of things I had on hand when I was hungry. Because I get fresh, organic produce delivered to my door weekly, I've always got lots of goodies around to inspire me. This salad is going to be perfect too as we head into the warmer months ahead.
The ingredients below made enough for a week's worth of lunches, which I stored in packable single-serving containers. Each day I added a packet of tuna so that my lunch on Friday would taste as fresh and delicious as Monday's did. Makes six servings.
Ingredients: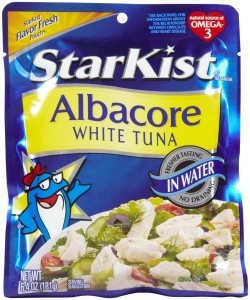 2 pounds heirloom cherry tomatoes, sliced diagonally in half
1 english cucumber, diced
2 4 oz. jars artichoke hearts, drained and diced
½ jar bottled roasted bell peppers, drained and diced
20 kalamata olives, sliced in half
2 T extra virgin olive oil
Salt & pepper to taste
6 one-serving packets of albacore tuna (such as Starkist, pictured right)
Directions:
Place all ingredients (except tuna) in a large bowl and mix to combine. Divide into 6 equal portions and store in air-tight containers. To each single serving add one packet of tuna, crumbled on top. Season to taste. Enjoy!