Get your foot in the door, figure out the rest later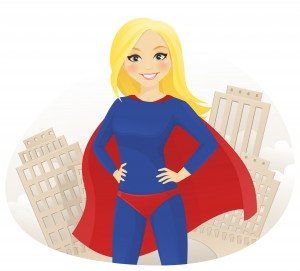 There's a theory among leadership guru types that if you wear the cloak of success (empowered body language, confidence, a can-do, optimistic mindset) you can sort of "fake it till you make it."
I'll confess, I never really put much stock in this concept until recently.
In the last two months I have taken on several new and exciting projects. 
I'm doing a new podcast with my friend and rockin' activist Jill Fagan. In our podcast the Naked Broad View we talk about body image issues, feminism, pop culture, food, sex and relationships. It's definitely aligned with my interest in healthy living, but allows me to explore topics a little broader (See how I did that? "Naked Broad View") than my typical focus. We released a new podcast this week in which we review the hilarious book "Fat Girl Walking." It's best with a glass of a buttery chardonnay.
I'm on the cusp of launching a YouTube channel (Feed Your Nature) with my friend and über-smart, healthy lifestyle foodie Kristen Stycket. Kristen and I are interested in sharing simple how-to tips to help people integrate healthy eating into their busy lives. It really takes no more time to eat healthy food than it takes to eat unhealthy food, but too often people aren't familiar with the products or don't know how to prep healthy food quickly. Kristen and I start taping soon and can't wait to bring those videos to you!
Throughout the month of January I've been running my first-ever online course! The 28 Days to Overcoming Food Addiction program has been a smashing success and the cohort of 55 brave souls will complete the course on January 31st. Because of the program's success I'm sure I'll run it again, in case you missed it this time around.
And finally I've had some fun media coverage lately, including the interview below on KOMO-TV in Seattle.
Oh, and how could I forget??? I'm prepping for my first bodybuilding competition and can now leg press 375 lbs. BOOM!
There are certainly days when I have to take a deep breath to avoid feeling overwhelmed, but the way I look at it, you've got to seize opportunities when they present themselves. I'll get my foot in the door and figure out the rest later!
Have a happy, healthy week!
-Marilyn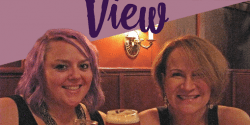 PODCAST: Naked Broad View EPISODE 2
As any girl with a decent amount of thigh rub can attest, it helps to know you're not alone. 
Listen in to EPISODE 2 of The Naked Broad View podcast as my…
Read more…


Book Review: Eat Like It Matters reviewed by ShapingUpToBeAMom.com
When I'm approached by someone to review my book, Eat Like It Matters: How I Lost 120 Pounds and Found My Inner Badass (And How You Can Too!) , I am always…
Read more…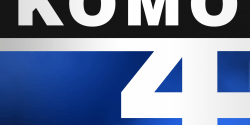 INTERVIEW: KOMO TV with Mary Nam
I had the pleasure of appearing on KOMO TV in Seattle on Friday, January 15th to talk about my own weight loss experience and a few tips for others who want to create…
Read more…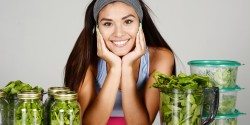 PODCAST: Dinner in a flash!
A little bit of meal prep goes a long way when it comes to assembling healthy meals in a hurry. Busy weeknight dinners are breeze with Marilyn's favorite tricks…
Read more…