Fitness Dilemma: Distance, Speed or Time?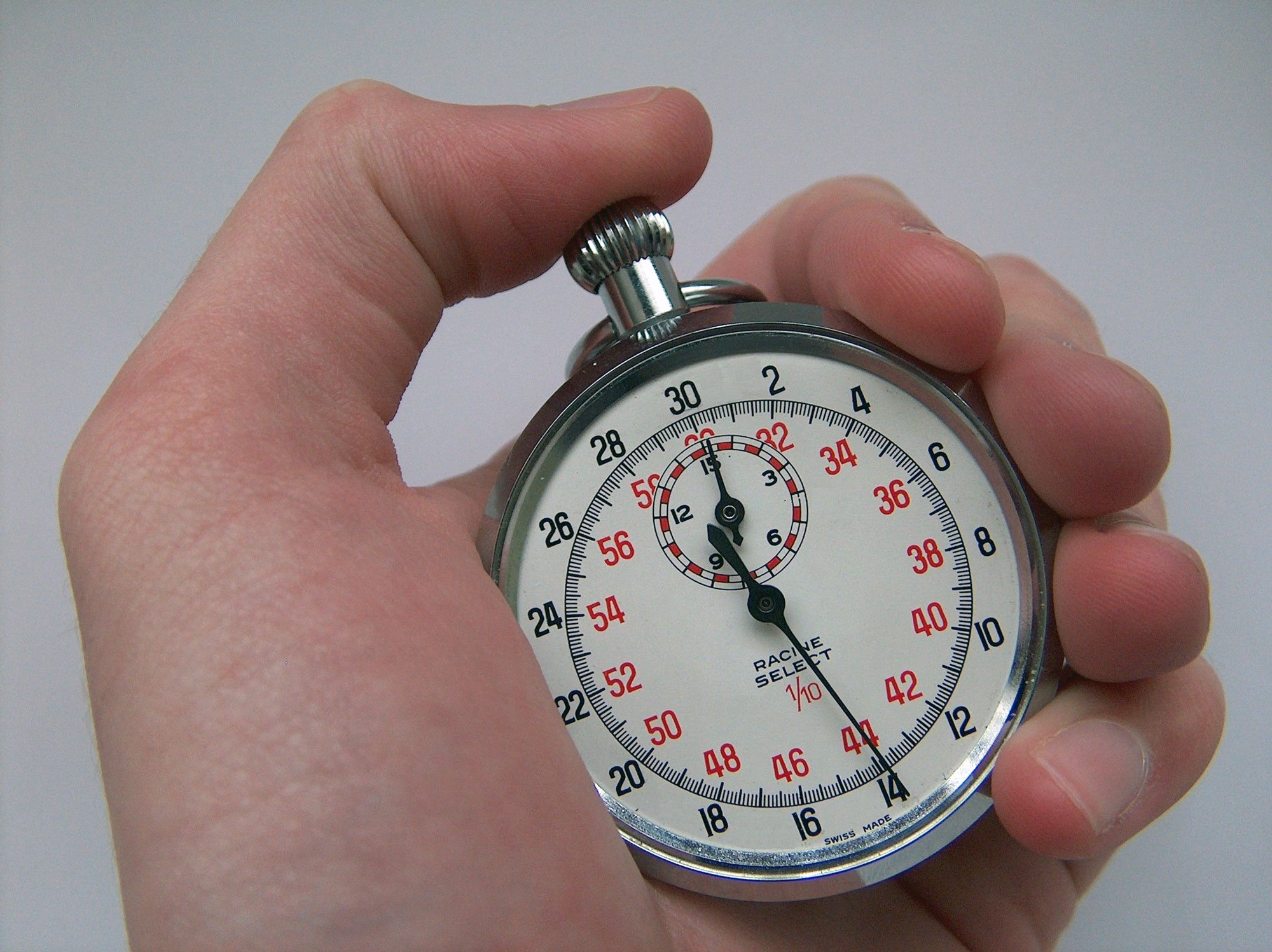 Fitness dilemma: when you're building up a fitness routine, what do you work on first: Distance? Speed? Time???
There is a temptation when you begin a new workout regimen to go all out and try to do too much, too soon. You're gung-ho and filled with excitement about your new activity.
Or, maybe the opposite is true; you're unsure about starting something new and not sure how invested in this activity you want to be. You're thinking, maybe if you just dip your toe in and start very, very slowly you'll get better at it and eventually you'll make a bigger commitment to it.
In either case you must decide if you're going to first work on how far you go, how fast you go, or how long you go. Or if you're going to try to do some combination of the three.
In either scenario the same is true: time, always time.
The biggest hurdle I believe most people face when it comes to exercise is time. Of course we're all busy and finding the time is difficult, but when you commit to a daily exercise habit of 30 minutes (give me 60 and I'll love you forever) you get used to spending that time doing something physical. If you're walking or running, just get out and go without regard to how far or how fast you go. Those things can come later.
Commit to the time – every day – and you will see your mood elevate, the number on the scale drop and your performance improve.
C'mon, we got this!
Sign up for my newsletter