Finding passion on social media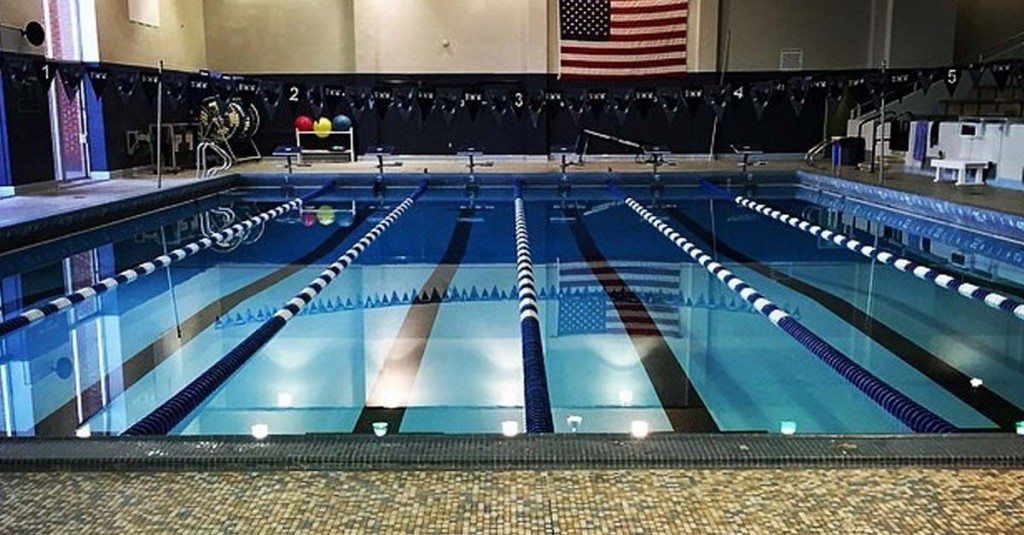 The other day I was scrolling through Instagram and came upon a post that stopped me in my tracks. If you're not familiar with Instagram, it's an online mobile photo-sharing, video-sharing and social networking service. The picture (above) caught my eye, but it was really the post that made me do a double take.
The post was by someone I follow, a fellow by the name of Eric Earling. I learned that he's a health and fitness enthusiast, a yoga teacher, husband, dad, a self-described "plant-based athlete," and "lover of tattoos." Oh, and he's a health insurance executive. I've been following Eric long enough to know that his posts are healthy-lifestyle oriented; I've seen gorgeous green smoothies and other uber healthy food pics. And I've admired his can-do attitude and positive energy, which come across in his posts. Actually, it's pretty amazing how you feel like you get to know someone even if it's just through their social media personality.
But the post that got my attention was different; it was written from the heart and it was deeply personal. When I read it I felt his sadness at the loss of his first love, swimming, but then as Eric went on to describe how he found a passion for coaching I could see how his disappointment gave way to a new perspective. Here's the post: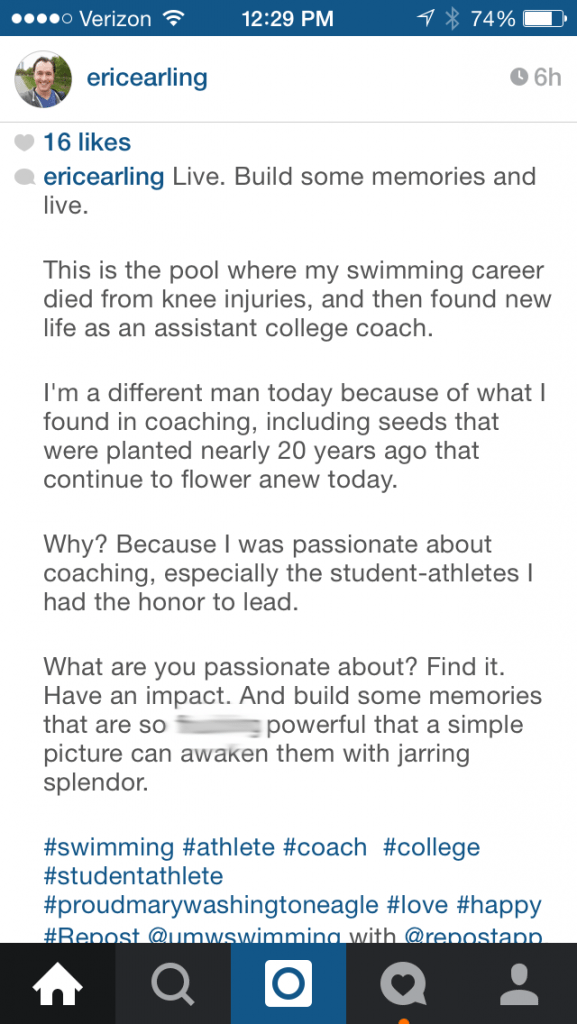 What gave me pause – and prompted me to ask him if I could please use his post in this blog – was the raw emotion of his experience and how overcoming his obstacle allowed him tremendous personal growth.
Having lost 120 lbs. and kept it off for nearly 8 years now, I identify so deeply with the power this kind of determination has. In one way or another, everything I do – my upcoming book, my blogs, podcasts and videos, all of it – tries to convey the strength I found when I tapped into my own gritty determination.
Eric's plea at the end is so powerful too, and it's mine as well. It's simply this: take the time, invest the energy, to figure out what you're passionate about. When you do, nothing can stop you. You become a fierce agent for change in your own life, but also you can inspire others to find their passion too. That's how we have an impact, as Eric so eloquently says it. We weather the storms, we dig deep, we find our passion and then we reach out our hand to anyone and everyone who wants to find theirs too.
When I asked Eric if I could share his post with my readers I first asked if he'd written it himself. He responded that indeed, he'd typed it out on his phone "with sweaty thumbs" while cooling down after his workout. Huh, I always do my best thinking while exercising too. Well done, Eric. And thanks for sharing.