Easier Than Takeout Sriracha Beef with Broccoli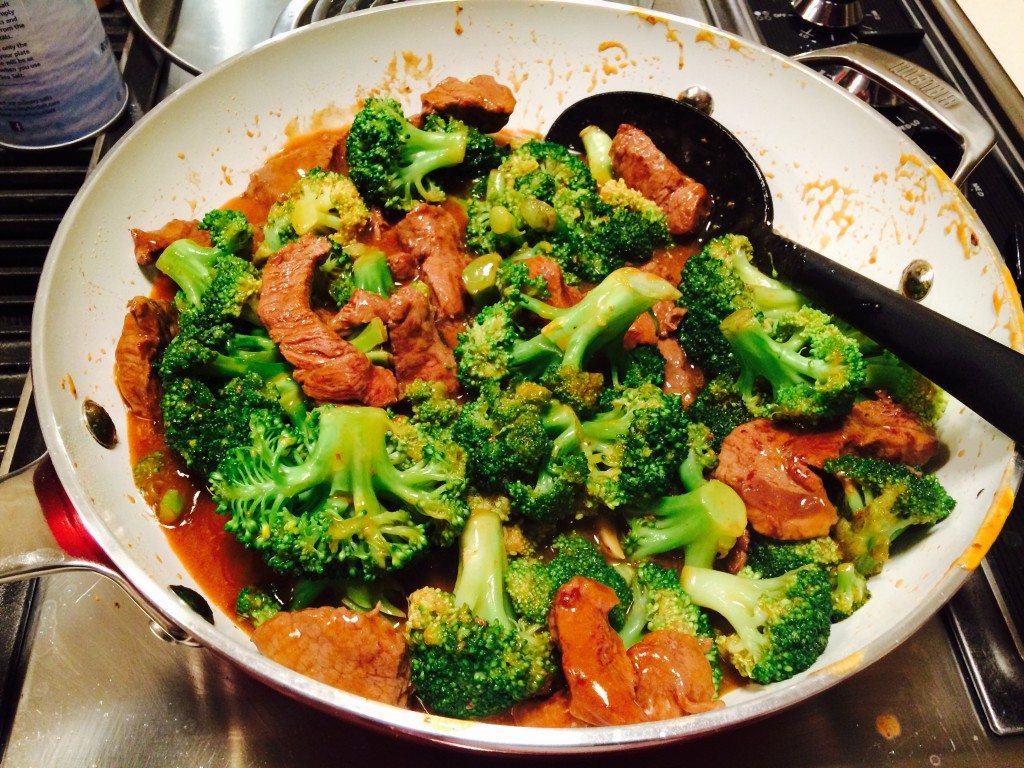 I'm a latecomer to the sriracha party, but if Time magazine were to pick a "Flavor of the Year" instead of a "Person of the Year," I think sriracha would be the 2014 winner. It's everywhere, and in everything. Once you try this simple recipe you'll know why!
Ingredients:
1/2 cup low-sodium beef broth
1/4 cup low-sodium soy sauce
2 T rice wine vinegar
4 T sesame oil
1 T sriracha sauce
1 T brown sugar
1 tsp ground ginger
1 T cornstarch
pinch of black pepper
4 garlic cloves, sliced
1 pound grass-fed beef (chuck roast, top sirloin or round steak), cut into thin 3-inch strips
4 cups broccoli florets
Directions:
In small mixing bowl, combine broth, soy sauce, rice wine vinegar, 2 T sesame oil (reserving 2 T for later), sriacha sauce, brown sugar, ginger cornstarch and pepper. Whisk so that no clumps of cornstarch remain. Set aside.
Steam broccoli florets in microwave until bright green and tender. Set aside.
In large skillet, heat 2 T sesame oil over medium-high. Add garlic and stir constantly, 1-2 minutes or until fragrant. Add beef strips to skillet and cook until they start to brown, approximately 2-3 minutes. Pour broth mixture into skillet, stirring constantly as it thickens. Add broccoli to skillet and stir into beef mixture, coating evenly. Serves 4-5. Enjoy!