Breakfasts for Weight Loss Champions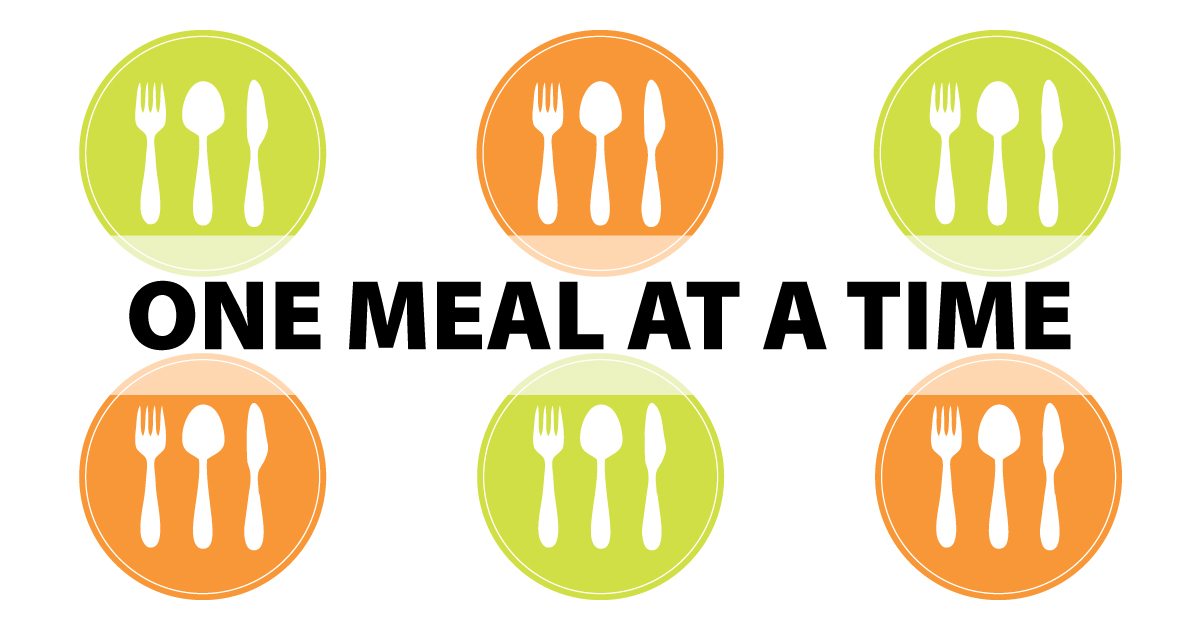 "Eat less, exercise more." Blah, blah, blah.
Yes, we all know this. We hear it endlessly. It's not that it isn't true; it just isn't terrible instructive.
I'm dedicating the blogs in March to breaking down exactly how you do that. Like with anything, healthy living is a cumulative effort. You achieve success one decision at a time.
We're gonna break down those healthy eating decisions by focusing on "One Meal at a Time."
Each week we'll focus on a different meal, starting with breakfast of course, and we'll cap off the month with desserts and snacks.
So break out the spatulas and the oven mits, cause we're headed into the kitchen!
"Breakfast is the most important meal of the day," say the experts. They got that right!
Eating within an hour of rising starts your metabolism into action.
Sign up for my newsletter!
This meal sets your intention for the day and fuels your morning activities, when you're most alert and productive. And even if you hate to admit it, it's arguably the best time to workout because you can be consistent in sticking to a schedule.
For all of those reasons, the experts are right: eating a healthy breakfast is the best way to start the day right.
So let's get a better idea of exactly what that means. What's in a healthy breakfast? Here are a few examples of quick and easy, grab-n-go options since we all know mornings can be hectic.
Yogurt with fruit and nuts: 8 oz. nonfat plain greek yogurt, one-half cup of blueberries, ¼ cup sliced raw almonds. Total: 29 grams of protein, 350 calories.
Breakfast burrito: corn tortilla filled with two scrambled eggs, sautéed onions (cook them on the weekend and store in container), one-quarter cup black beans, pico de gallo. Total: 17 grams of protein, 250 calories.
Breakfast sandwich: 2 slices Ezekiel sprouted bread, 3 egg whites, 2 slices turkey bacon, tomato, salt and pepper. Total: 26 grams of protein, 280 calories.
My personal, go-to breakfast nearly every single day is higher in calories than these because I exercise vigorously and need fuel for my workouts. I also front-load my calories, taking in more calories early in the day, which helps me feel less hungry later in the day. I know it sounds counter-intuitive, but I think it really works. Here's what I eat first thing every day:
Marilyn's First-Thing-In-The-Morning "Let's Go Get It!" Smoothie

½ frozen banana

¾ cup frozen mango

1 8 oz. nonfat plain greek yogurt

1 tbsp raw, unfiltered organic apple cider vinegar (aids digestion)

1 packet Emergen-C drink mix (any flavor)

1 tbsp sugar-free Citrucel

1 tbsp Chia seeds

2 tbsps organic flax seeds (you must grind them prior to eating for them to be absorbed, noted below)

1 cup very cold water

Place flaxseeds in blender and grind. Place remaining ingredients in blender, mix well. Total: 28 grams of protein, 420 calories.
Each of these options is high in protein because protein keeps us full for a long time and supports muscle growth. Each also contains some quick burning carbohydrates in the form of fruits or vegetables. Carbs are necessary for energy and are available to your body very quickly after eating. They're perfect before a workout.
We'll talk more about snacks later in the month, but you'll need more fuel after your workout. I make this after my workout to replenish glycogen (energy stored in muscles) and build muscle. It's also my reward after a good sweat!
Peanut Butter and Jelly Protein Smoothie

1 cup frozen strawberries

1 tbsp all-natural no-stir peanut butter

1 scoop vanilla protein powder

1 cup very cold water

Place ingredients in blender, mix well. Total: 30 grams of protein, 270 calories.
There are countless possibilities for healthy, good-fuel breakfast options. Unfortunately there are scads of unhealthy ones too. We'll talk about some of those in Thursday's blog, as well as things you might think are healthy but are not.
You achieve success one decision at a time. You succeed at weight loss one meal at a time.
Losing weight is hard, but considerably less so when you choose your calories wisely and start your day right. And who's more worth it than you? The answer is simple: nobody.
Let's go get it!