Blueberry Banana Popsicle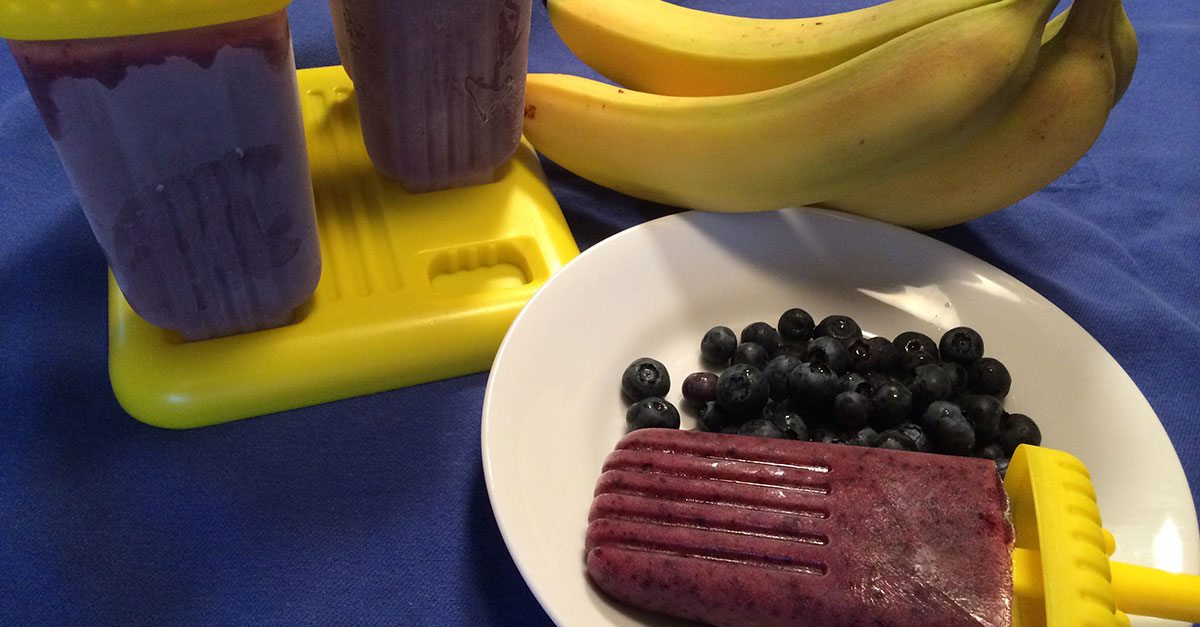 This is perfect for blueberries and bananas that may be just a bit past their prime. Blend and enjoy!
Ingredients:
1 overripe banana
1 cup blueberries
12 oz. can diet sparkling blueberry pomegranate juice (such as Ocean Spray)
Directions:
Put all ingredients in blender to combine until smooth. Divide mixture among popsicle molds, freeze and enjoy!