Zucchini Patties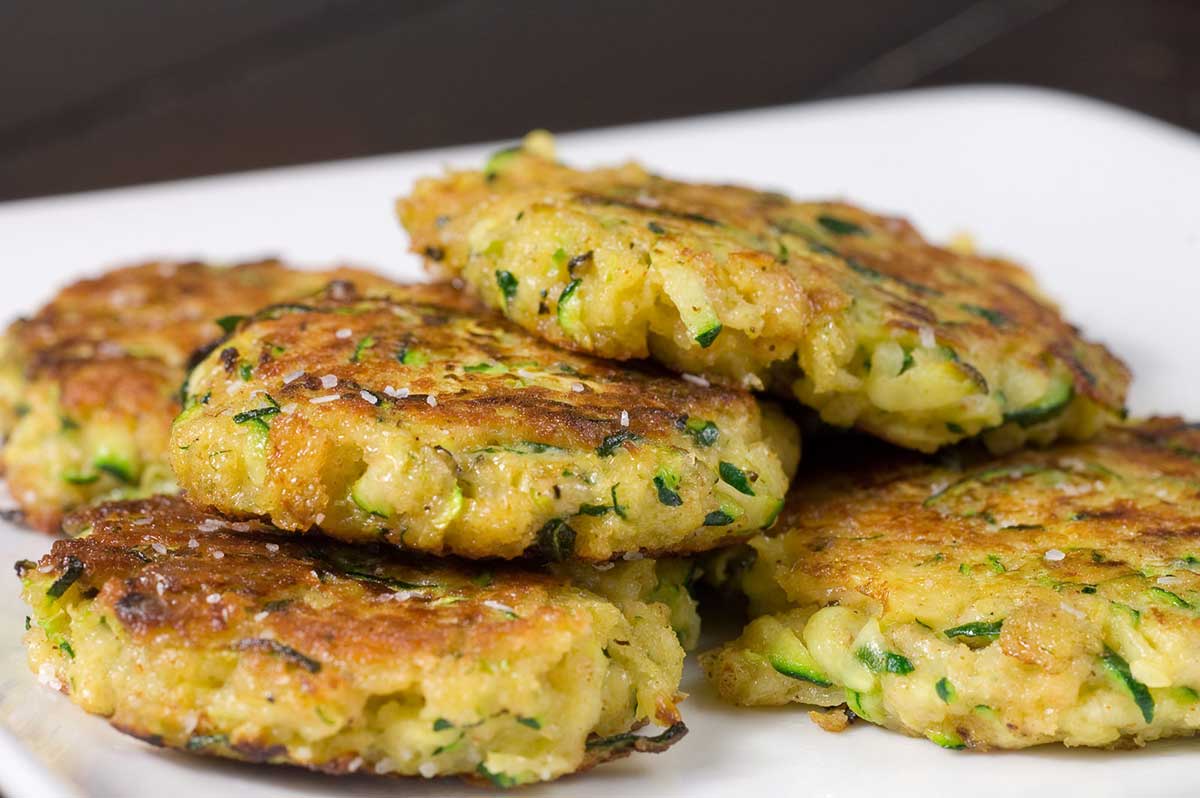 These usually have breadcrumbs and tons of cheese in them – then they're fried in oil. Does it taste good? Pfffft, of course! Does it turn a perfectly good vegetable into something unhealthy? Yes!
Instead, I reduced the amount of cheese, added quinoa rather than breadcrumbs, then cooked them in a nonstick skillet with olive oil cooking spray. They're crispy, delicious and sooooooo good for you! Eat up!
Ingredients:
2 cups shredded zucchini (about 4 medium)
1 cup shredded carrots
1 cup cooked quinoa
½ cup shredded parmesan cheese
3 eggs, lightly beaten
2 tsp coarse salt
2 tsp pepper
3 T fresh dill, chopped
olive oil cooking spray
Directions:
In a saucepan, cook quinoa according to directions. Shred zucchini in food processor; turn out onto stacked paper towels and squeeze out as much water as possible. In a large bowl, combine all ingredients (except cooking spray) until well combined.
Heat large skillet on medium high heat. Spray pan with cooking spray and drop zucchini mixture 2/3 cups at a time into pan. You'll need to make them in batches so you don't overcrowd the pan. Cook on one side until crispy and brown, then flip over and do the same on the other side. Makes 8 – 10 patties.
Try 'em in sandwiches!
Or dunk them in marinara sauce!
Or stack 'em, alternating with tomato slices and topped with nonfat Greek yogurt and a sprig of dill. My personal favorite!