Workouts for Your Fitness Personality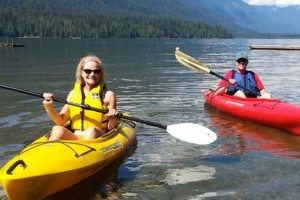 There are two concerns I typically hear from people who want to start an exercise regimen, but haven't had success. The first is: I don't have the time. The second is: I can't seem to get motivated.
I get it. We're all busy. We have jam-packed schedules and are pulled in a million directions. Because of those demands we're exhausted and don't feel like working out when we finally make it home after a long day. So we get stuck—overweight, not exercising and feeling sluggish. You know the drill.
As I was losing weight, 120 pounds just over seven years ago, I started walking. Not far at first. But I found that walking really suited me; I enjoyed time alone (I was still in the throes of raising four children) and fresh air. I bought a GPS watch that recorded my pace and distance. I was able to compare my performance on the same route from one walk to the next. I started pushing myself to go faster, to go farther. Competing with myself to see how much I could improve became incredibly motivating. My walks became workouts, and those workouts took on new meaning. Within four years of starting those walks, I ran my first marathon.