Whole Grain Wrap Veggie "Pizza"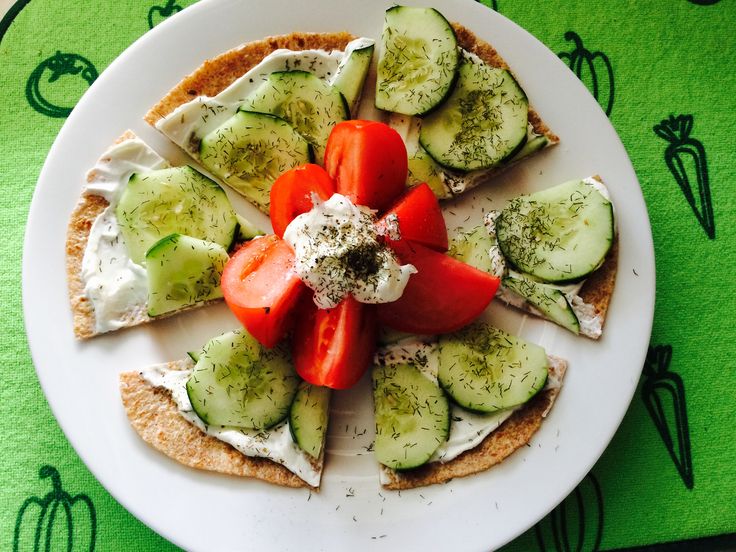 Raise your hand if you're not ravenous by 4 o'clock in the afternoon.
So nobody, right?
This hearty yet nutritious snack will not only see you through till dinner, but it's eye-pleasing presentation will make you smile. Serves one.
Ingredients:
1 whole grain wrap
1/4 cup full-fat plain Greek yogurt
1/3 of a cucumber, sliced thinly
1 small tomato, sliced into wedges
coarsely ground salt & pepper
optional fresh or dried dill for garnish
Directions:
Spread yogurt evenly on whole grain wrap. Arrange cucumber slices and tomato wedges on top and sprinkle with salt and pepper. Add dill if desired. Enjoy!