What to do when you're in an (Uptown) Funk
Who knows what triggers it – too much to do at work, the end of the school year (let's be honest, it can be hard on us parents), a looming milestone birthday.
Whatever the source of the angst, sometimes we find ourselves settling in to a malaise. Maybe nothing in particular is wrong, things just seem … Meh.
I've been thinking about malaise a lot lately because I seem to be in a bit of a funk. I wrote about how it affects my workouts in the blog "Excuse me, have you seen my mojo?" (link below). Read about my plan for getting my fitness mojo back, but what about the other areas of our lives?
I'm gonna make a confession: the number on my scale isn't making me very happy these days. Starting a few months ago that number began climbing up (now more than 10 pounds over my ideal weight) and it's been stuck there ever since. As much as I'd like to think I'm too highly evolved for this to bother me, it does. I wrote out a list of "7 things to do when the scale makes you a raving lunatic" which I (naturally) turned into a blog. I'm sending it off to a national website for publication so stay tuned for that, but I'll give you the abridged version: when the scale doesn't cooperate and I want to run screaming through the streets, I don't just "try harder"; instead, I ramp-up my self-care, treat myself with compassion and keep doing all the healthy living habits that I know work. I've even been known to play hooky from my workout for a day and go do something completely frivolous.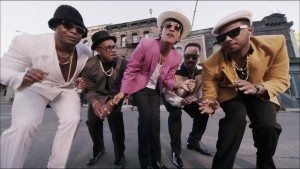 The other thing I do is put on some really fun music ("Uptown Funk" will do nicely) and cut loose. There's nothing like getting your goofy on to kinda get over yourself and put things in perspective.
So here's to putting things in perspective and finding the opportunities for growth even when we're in a funk. Transformation comes from the struggle; be grateful for it.
Have a funky, healthy week!
– Marilyn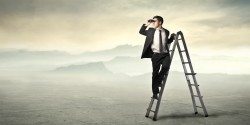 Excuse me, have you seen my mojo?
I actually yelled at my dog Stella for pooping on our walk this morning. Like, what was she supposed to do? When a doggy's gotta go, a doggy's gotta go. Read more…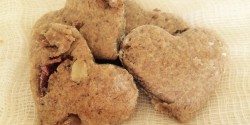 Recipe: Homemade Peanut Butter Bacon Dog Treats
I know, I know … it's not terribly healthy, but giving our beloved Stella a homemade peanut butter and bacon dog treat every now and then is a way for me to vicariously enjoy two of my favorite foods without the calories (for me, anyway). Read more…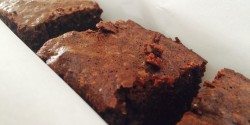 Recipe: Chocolate (avocado + almond) Brownies
Truthfully, I've been looking for an excuse to make brownies. I also happen to have a very ripe avocado on hand, as well as some avocado oil. I figured, "Meh, what have I got to lose?" And honestly, how bad could it be if there's chocolate involved? Read more…