Warm Caprese Salad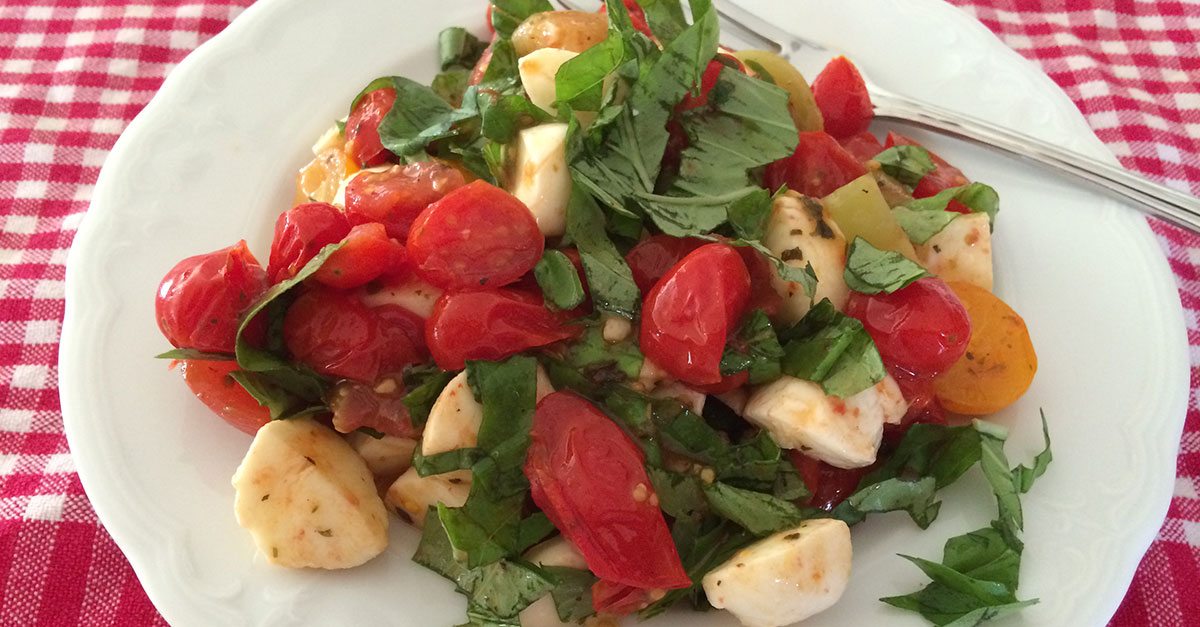 I feel like I'm reciting the words from Green Eggs & Ham when I'm talking about Caprese Salad.
I would eat it on a plane; I would eat it on a train
I would eat it in a car; I would travel near and far
Whether you like it warm, cold, in a boat or with a goat, you will like it, Sam-I-am.
Ingredients:
1 pound cherry heirloom tomatoes, sliced in half
1 pound red grape tomatoes, sliced in half
1 tsp Italian seasoning
1/2 tsp salt
1/4 tsp pepper
1/4 cup fresh basil, julienned
1 pound fresh mozzarella mini-balls, sliced in half
olive oil-flavored cooking spray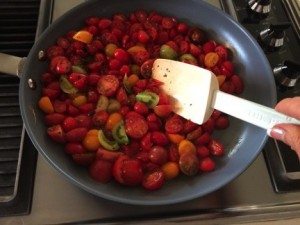 Directions:
Spray non-stick skillet with cooking spray and bring to medium high heat. Add tomatoes to skillet and cook until they start to soften. Add Italian seasoning, salt and pepper. Reduce heat to medium low, continue to cook until tomatoes are very soft, about 5 minutes. Allow tomatoes to cool slightly, until just warmer than room temperature. Add basil and mozzarella, stirring to coat. Serves 4 as a hearty side dish. Enjoy!