Vintage glamour meets suburban wanna-be
In my head I have visions of looking like a glamorous movie star from the 1940s or 50s. Maybe a cross between Marilyn Monroe and Grace Kelly. Reality lies somewhere short of that ideal, but truly that's my favorite fashion period. Vintage glamour meets suburban wanna-be.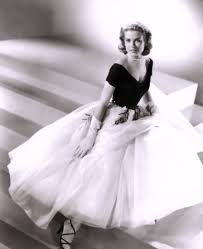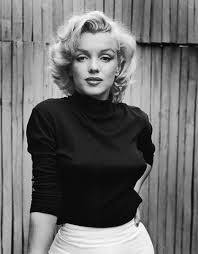 A few months ago, the younger of my two daughters, Katie, got a job in the Ballard neighborhood in Seattle. There she discovered a treasure that we've both come to love. That love, I should say, is not shared by my long-suffering husband who gets chills when he hears that Katie and I are headed there. Somehow my assurance that we're "just browsing" is met with some skepticism.

After arming ourselves with Starbucks (required by statute in Seattle, I believe), last Sunday Katie and I headed to Trove Vintage Boutique.
The store is beautifully laid out, with clothes arranged by season, in a rainbow of hues from the palest pastel sundresses to classic black evening wear.
The last time we were there, Katie and I hit the jackpot finding summer dresses, jewelry, even lovely scarves.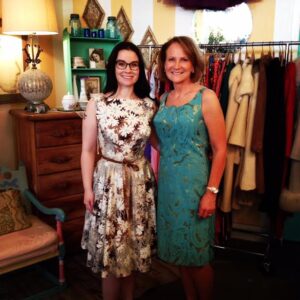 Sizing can be tricky and truthfully, a bit humbling. If you've heard the expression "vanity sizing" and wondered if it was true that sizes now are "adjusted" for our larger bodies, all you have to do is shop at a vintage clothing store. Trying on your regular size is a wake-up call when it won't zip up. This one got away because I couldn't zip it in back. Darn it!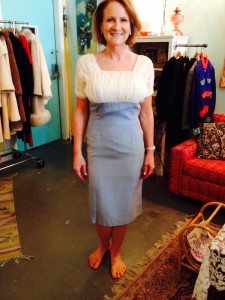 On our most recent trip I came upon this darling suit that called my name. When I got it home I dug through my accessories and found a scarf, brooch and even very prim and proper gloves to pair with it. Who knows if I'll ever have the right occasion to wear the gloves, but the suit is definitely a keeper!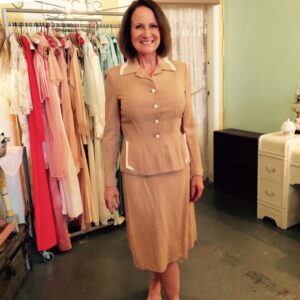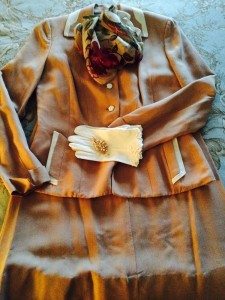 My friend Lacie, who is a fashion genius and also a professional stylist, tells me that it's not only important to know what colors and styles look good on you, but that you should consciously cultivate a personal style. Celebrities and models have a "look," why shouldn't we?!?
My "style" may only aspire to Grace or Marilyn (the other one), but I love the idea of having a style in mind when you're wandering around the mall.
Having a vision for your life is important. Personal style can be a fun part of that vision.
I've mentioned before how I learned to love the hunt by shopping at consignment and thrift stores while I was losing weight. When your body is changing and nothing fits, it's an expensive prospect to update your entire wardrobe all at once. Instead, I've learned to enjoy the process of establishing a personal style and wait patiently for that perfect piece. I plan on checking back regularly for more great finds at Trove. Plus, I've got four kids who will hopefully get married someday, and they just added a bridal section!