Top 10 Running Gadgets & Gizmos
In Tuesday's blog, "Run That By Me Again" I said that for about $100 you can get outfitted for a great pair of running / walking shoes. Truthfully, a good-fitting pair of shoes is all you need to get started on a running or walking fitness program.
But you know I've got more goodies in my goody bag, right?!?
I've assembled a "top ten" list of my favorite equipment that'll make those outdoor runs and walks even more enjoyable. None is mandatory of course, but I've done some of the legwork (sorry, bad pun) for you, so I thought I'd share:
You want one that wraps around your hand so you don't have to hold onto it. Get the big one. You're gonna be thirsty! $19.50.

It'll drive you bonkers if you have to pull your glove off every time you want to change the song on your iPod. $45.

You're gonna be out in the sun a lot, so get yourself some decent sunglasses. Plus, they're uber cool. $40.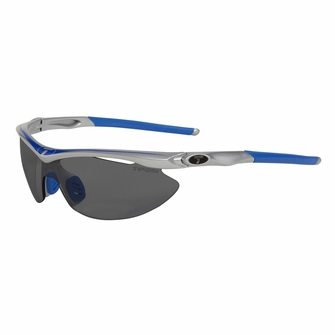 It's your music, it's your phone. Who are you kidding?!? It's coming with you. $35.

Once you realize you need to carry more stuff than just your phone you graduate to this. It's big enough for keys, chapstick, ID, shotbloks and your phone. I use mine in training and in races. Love this thing. $27.
Get the kind that wrap around your ear. You'll get used to it. The regular ones don't stay in once you're all sweaty. $20.
I just had a basal cell carcinoma removed. Stop arguing with me and put some sunscreen on! $11.
All runners know: "what can chafe, will chafe." You must be prepared. Underarms, inner thighs, other things that rub together. Don't worry, you'll learn where those spots are. $6.
If you're walking / running fewer than 13 miles your muscles have plenty of energy stored; you don't need to eat along the way. For marathon training though, these are indispensible. $2/pack.
My training has never been the same since I started using a Garmin watch to track my pace, distance, and time while running. When you get home you can plug it into your computer and it will show you running from space! No, I'm joking. It will, however, show your route and give you detailed information that will help you train smarter. It's spendy, but makes training so much fun! $129 and up.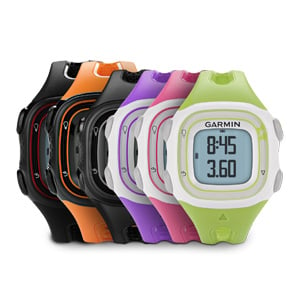 I probably could've come up with ten more, but that'll do for now.
Do you need any of this stuff to get all the great cardiovascular benefits of running or walking? No.
Sign up for my newsletter
But sometimes having "top drawer" equipment can make you look and feel the part a little bit more. And of course, each of these items is very useful while you're putting in all of those miles.
Losing weight is hard. But why not make it a little easier by getting some of the gadgets and gizmos that make a running / walking fitness program more fun? Cause you're so damn worth it!
Let's go get it!