That's how the cookie crumbles

Could they be any cuter? Those adorable little Girl Scouts, proudly wearing their brown (for Brownies) and green (for Juniors) sashes and vests. They eagerly greet us at grocery stores, banks and discount store entries, waiting to sell us their delicious cookies.
Dammit!
I am such a sucker for these girls, too. Not only am I a sucker for their sweet little faces, but also I was a Girl Scout and my two daughters were Girl Scouts. We were on the receiving end of hundreds (maybe thousands!) of people's generosity over the years when they bought cookies from us; I am only too happy to return the favor now.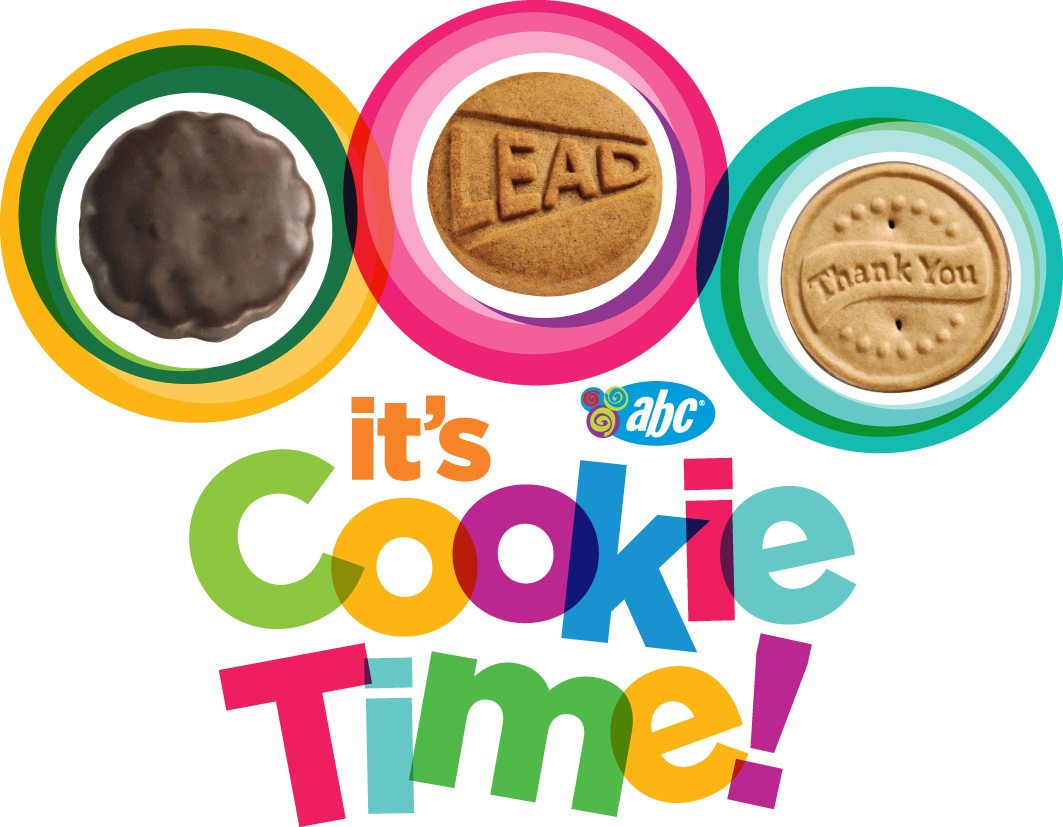 But there's just one teensy problem.
I don't usually buy cookies!
Okay, there's another problem…
I can't seem to control myself around them! (And that's why I don't buy cookies.)
This weekend's cookie arrival caught me off-guard, and my hard-earned resolve and discipline crumbled like a box of Trefoils that got sat on. The girls were standing at the doorway of my Safeway when I went to do my regular grocery shopping on Saturday. All of a sudden I was handing over $20 and walking out with five boxes of cookies! I've gotta get the classics: Thin Mints and Trefoils (the shortbread ones), and then I simply must get our family favorites: Samoas and Tagalongs. And this year I wanted to try the new gluten-free cookie, Toffee-tastic. (Sadly, just because they're gluten-free doesn't make them healthy.) I've linked all the nutritional information here for confirmation: just because something's wholesome doesn't mean it's good for us.
As I loaded all my groceries in the back, I grabbed a box of the cookies (the Tagalongs, naturally) and put them on the front passenger seat next to me. The next few minutes are just a blur of ripping open packaging and shoveling cookie after cookie into my mouth. In fact, I'd eaten four before leaving the grocery store parking lot.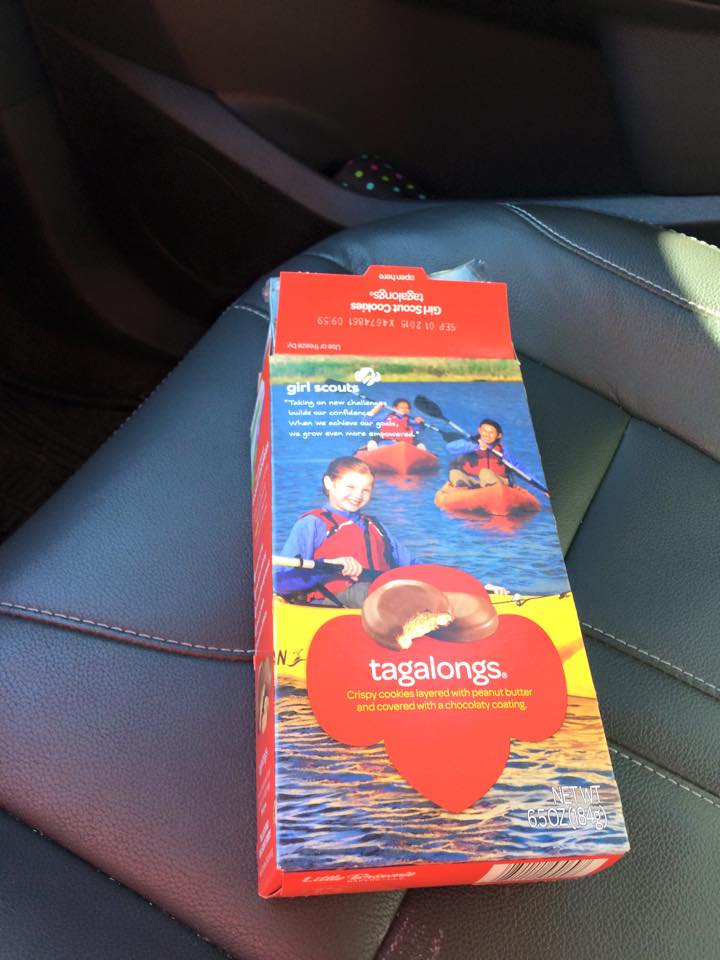 Aaaaaaaarrrrrrrrggggggghhhhhhh!
Not again! They get me every time!
When the frenzy ended I cursed myself for falling into the trap I know so well. I know better than to buy cookies. My #1, inviolate rule for healthy living is that unhealthy food doesn't cross my threshold. I made an exception because my husband and boys so look forward to having Girl Scout cookies each year, and because I too am nostalgic for them. But my eating frenzy in the car is confirmation that I can't handle these darn things in any way that resembles moderation.
I always laugh when people tell me how well Girl Scout cookies freeze. I'm thinking, "Cookies make it to the freezer at your house??? Weird." Or even stranger, they'll tell me they've still got boxes in their freezer from last year's sale. Truly there are aliens among us.
As for me, I came home and took all the remaining cookies and divided them up into snack-size Ziploc bags and put them in the drawer where I keep all the sack lunch fixings for my son's school lunches. It's not foolproof, because I know they're there, but if I portion them out and "assign" them to Connor, then it's entirely possible I'll leave them alone.
I always say: there are no failures, only feedback. And man, did I get some major feedback this weekend! I'll always have a special place in my heart for those darling little girls selling cookies, but I think the remaining weeks of the sale I'm going to just give them the money and have them keep the cookies. After all, it's a great organization and I want to support them, but I don't want to undo the hard work that I do.