Steak, Pear and Watercress Salad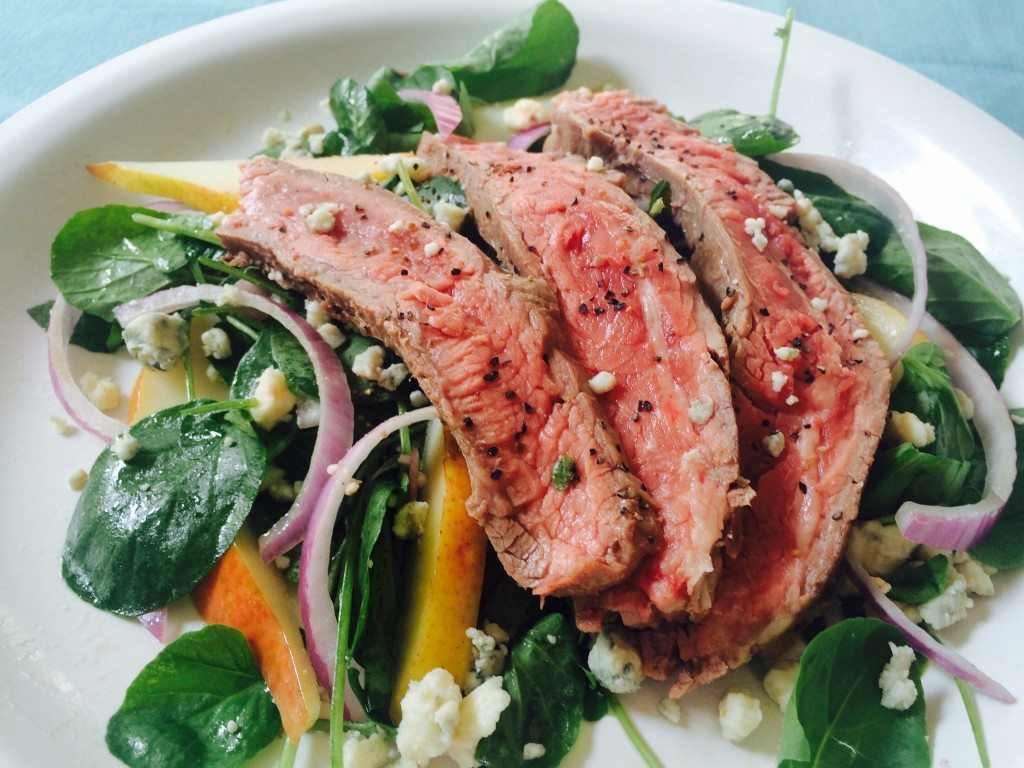 Watercress is a delicate spring green that pairs surprisingly well with steak. My favorite time to make this salad is when I've got just a few slices of grilled steak leftover from a previous dinner, making it so simple to throw together on a busy weeknight.
Ingredients:
3 ounces grass-fed, organic flank steak, trimmed
1/4 tsp salt
1/8 tsp pepper
1 T extra virgin olive oil
1 T red wine vinegar
1 T shallot, minced
1 cup watercress
¼ cup red onion, thinly sliced
½ of a ripe pear, thinly sliced
1 T reduced-fat blue cheese, crumbled
Directions:
Season steak with salt and pepper, then grill approximately 4 minutes on each side or until desired degree of doneness. Place steak on a cutting board; let stand 5 minutes. Cut across the grain into very thin slices. Better yet, use leftover steak when you've got it on hand.
Mix oil, salt, pepper, vinegar, and shallot in a medium bowl and whisk to combine. Add watercress to the bowl and toss with dressing.
Arrange dressed watercress on a plate. Top with onion and pear; sprinkle with cheese. Top with steak and enjoy!