Sneak a peek at what's on my (virtual) nightstand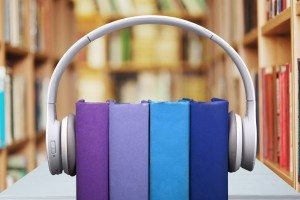 There's something that takes me back to childhood when I crack open a new book. The sound the spine makes when it's opened for the first time. Skimming through the pages as I take in the typeface, photos and read about the author. And the smell! Oh, how I love the smell of a new book!
As a newly minted author (shameless plug: purchase my book here if you haven't yet!), I get so excited when I see someone carrying around a book. It means that, just like me, they love a good story or they want to expand their thinking.
But as much as I love books, I have a practical problem when it comes to actually reading them. Maybe you do too.
You see, my habit is to read right before I go to sleep. I keep a stack of books on my nightstand and I have great intentions for getting through them all. Problem is, they've been piling up – unread – for much too long. I get a few pages in and – conk! – I fall asleep. That's the price we pay for going full throttle all day long, I suppose.
So about a year ago I started listening to audio books instead.
I spend waaaaayyyyyy more time in my car than I spend awake in my bed. So now I buy books via amazon.com's Audible app, but most public libraries have books on tape or MP3 as well.
Since I switched to this system I've made it through dozens of books that had been collecting dust on my nightstand. An added benefit? I actually enjoy my travel time in the car much more. I've been known to sit in the parking lot of a store, or even in my own garage, if I'm at a critical part of the text. Heck, I gotta find out who dunnit, right?!? Another benefit? Audio books are often read by the author so I get to hear the tone and inflection in his or her voice as they read their own words. Love that!
So here are a few of my favorite titles that are on my now-virtual nightstand: The Book of Forgiving (Desmond Tutu and Mpho Tuto), The Alchemist (Paulo Coelho), The Ghost (Robert Harris), The Tipping Point (Malcolm Gladwell), The Sexy Years (Suzanne Somers), The Wahls Protocol (Terry Wahls, MD), Rising Strong (Brené Brown).
Tell me what's sitting on your nightstand right now and what you love about it. I'm dying to get started on my next good read!
Have a happy, healthy week!
– Marilyn
PS: Click here if you'd like to try a free 30-day trial of Audible. I think you'll love it as much as I do!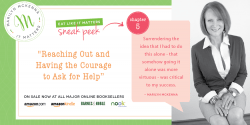 Book Excerpt: Chapter 5 "Reaching Out: Having the Courage to Ask for Help"
From pages 92 – 95 of Eat Like It Matters … When I decided I was ready to change my life I knew I needed support from the person I had the closest… Read more…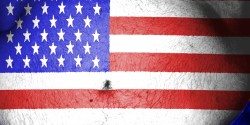 Podcast: One Nation, Overfed
We make a joke out of it: over-the-top indulgent food. The more decadent it is, the better. The more ooey-gooey cheese or mountains of whipped cream… Read more…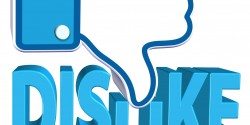 What I learned about trusting myself from failed friendships
I've made lots of new friends since embarking on my weight loss journey. Many of these folks are people whose paths crossed mine at an exercise class or through… Read more…


Fall Recipies Pinterest Board
Check out some of the yummy (and healthy) fall recipies on my Pinterest board… Read more…