Slow Cooker Moroccan Stew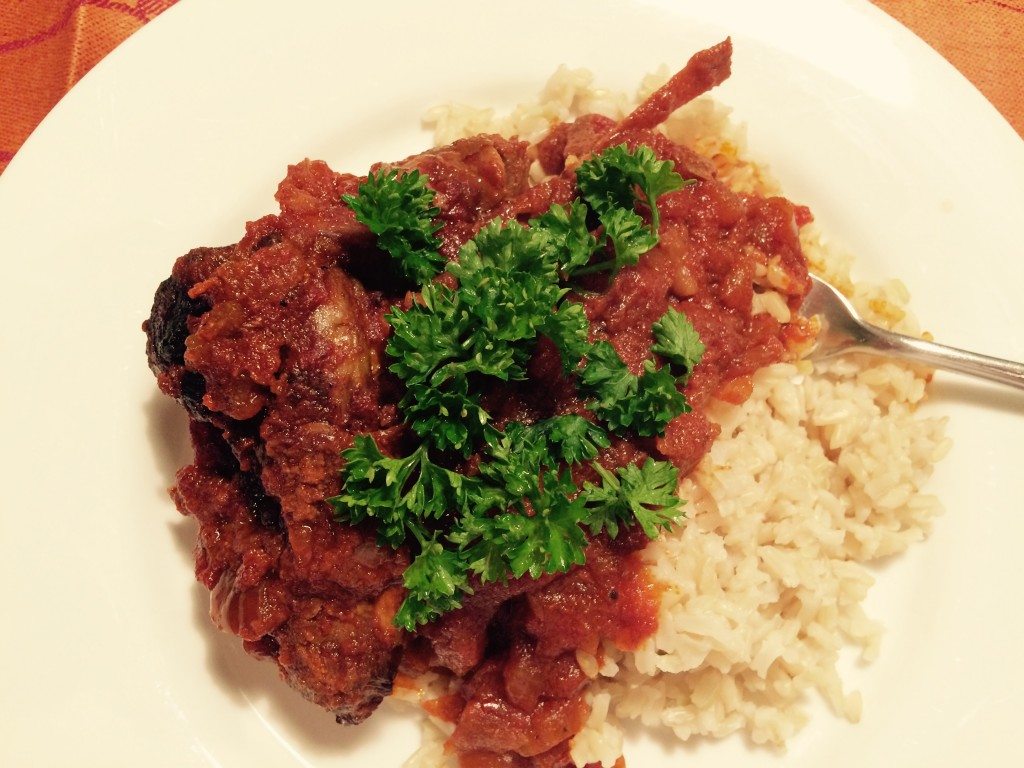 This is one of my all-time favorite flavor combinations, and it couldn't possibly be any easier to achieve! Even when I fail to plan ahead and defrost the lamb shanks, I can put them in the slow cooker still frozen on the lowest setting early in the day and still come home to this spicy, delicious comfort food. Serve it with brown rice, or simply add lentils (approximately 1 1/2 cups dried + 4 cups of water) to the pot for an all-in-one weeknight dinner. Serves 4.
Ingredients:
1 large onion, diced
2 cloves garlic, minced
1 28 oz. can crushed tomatoes
1 tsp coarse salt
1/2 tsp pepper
1 tsp ground cumin
3/4 tsp ground coriander
1/2 tsp ground turmeric
1/2 tsp crushed red pepper flakes
2 lamb shanks (try it with boneless, skinless chicken breasts, too!)
1/4 cup fresh parsley, minced (optional garnish)
Directions:
Place onion and garlic in bottom of slow cooker. Add all remaining ingredients, except parsley. Heat on lowest setting for 8-10 hours or high for 4-6 hours. Serve with brown rice.