Skinny Chicken Parmigiana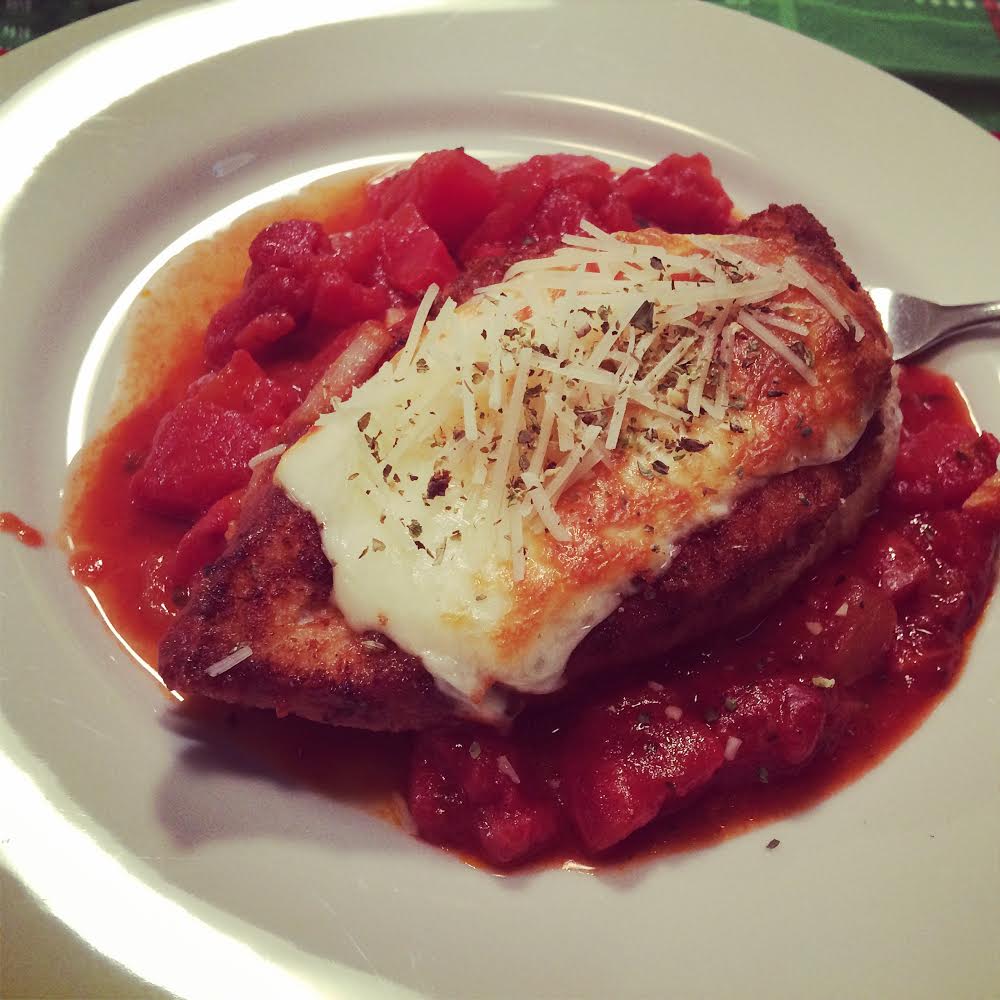 Who doesn't love Chicken Parm? It's classic comfort food, but it doesn't have to be super fattening. I modified traditional Chicken Parm by cutting back on the cheese, but other than that it's the same dish you've always loved. Serves 4.
Ingredients: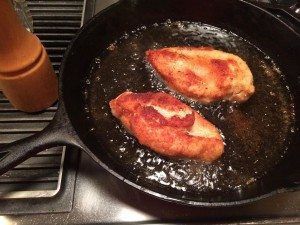 4 boneless, skinless chicken breasts
1 cup breadcrumbs
1/2 cup grated parmesan cheese
1 tsp Italian seasoning
1 tsp salt
1 tsp pepper
1 cup peanut oil
1 small onion, diced
3 cloves garlic, minced
28 oz. can diced tomatoes, with their juice
4 oz. tomato paste
1 T Italian seasoning
4 slices reduced-fat mozzarella cheese
shredded parmesan, for optional garnish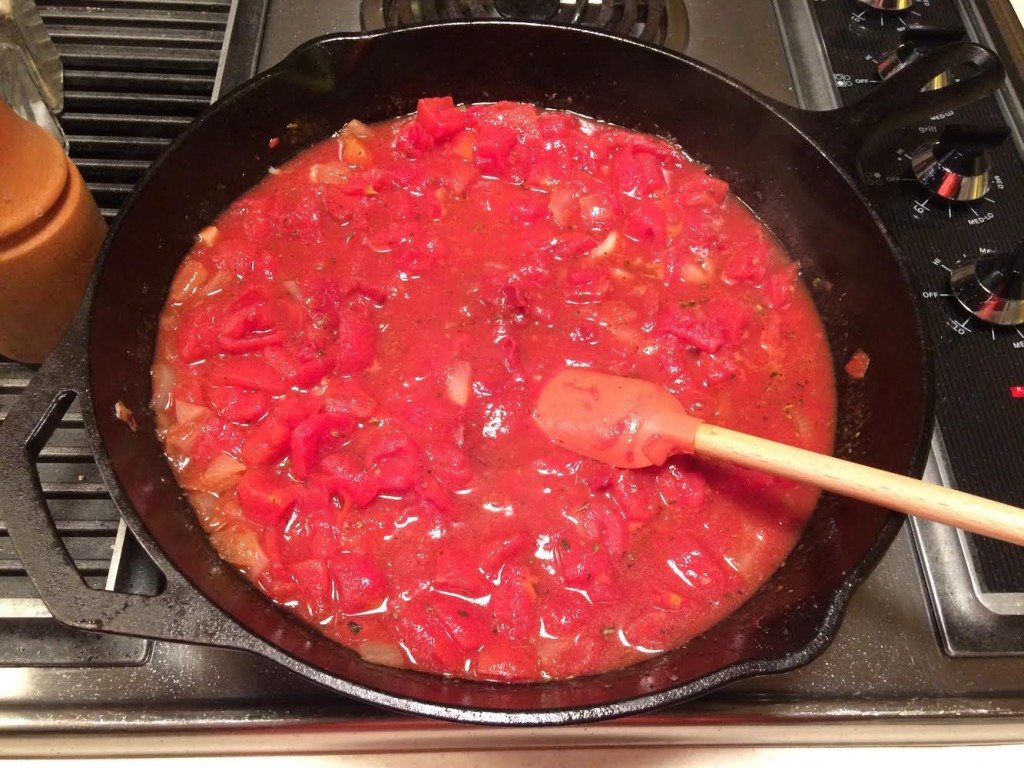 Directions:
Preheat oven to 375 degrees. In a cast iron skillet, heat peanut oil over medium high heat. Meanwhile, in a zip-top plastic bag, combine breadcrumbs, grated parmesan cheese, Italian seasoning, salt and pepper. Place the chicken breasts, one at a time, in the zip-top bag and shake until each is coated. Add the chicken breasts to the skillet. Brown 2 chicken breasts at a time in the hot oil, approximately 3 minutes on each side. Remove chicken from skillet and place on paper towel-lined plate. Discard the oil from the skillet, but do not wipe out.
Return to the skillet to stovetop. Over medium heat, brown onion and garlic, about 3 minutes. To skillet add diced tomatoes and their juice, tomato paste and Italian seasoning. Cook until sauce thickens, about 10 minutes.
Place chicken breasts on top of tomato sauce. Nestle them down into the sauce, then top each breast with one slice of mozzarella. Place skillet in oven and bake at 375 for 10-12 minutes or until cheese is brown and bubbly. Garnish with shredded parmesan cheese and Italian flat leaf parsley, if desired.