Self-Care Isn't Selfish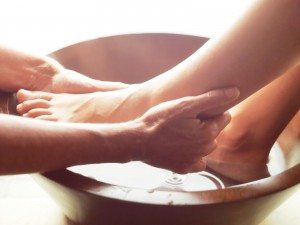 This is #8 of the "top 10 lessons that becoming an athlete have taught me about weight loss" that appeared in the "Building Sweat Equity" blog.
"It's not selfish to prioritize your own well-being."
Somewhere along the way we're taught that prioritizing our own needs is selfish. Though offered in subtle ways, the message is loud and clear. Especially for women.
Most of us internalize this message and sublimate our needs in favor of the needs of our children, our spouse, work and volunteer commitments and a host of other demands. And certainly being an adult just means you have many responsibilities and are pulled in multiple directions.
But the idea that it's selfish to prioritize your own needs is just flat out wrong. 
Making your health a priority means that you must carve out time to exercise daily. Shopping for and preparing healthy meals and snacks also involves a daily commitment to healthy choices.
And honestly, it's not just your health we're talking about; I would go so far as to say that prioritizing your own happiness is not selfish either. Taking time to connect with friends over brunch, explore a museum on a Saturday afternoon, or just pamper yourself with a pedicure will revitalize you so that you have more to give to everyone else.
Self-care isn't selfish. It's vital to being happy and healthy at every stage of life.
C'mon, we got this!
Sign up for a chance to win a 3-month yoga membership
I go to The Yoga Element in Bellevue 3 times a week, an experience I find very rewarding and one that I want to share with you. The Yoga Element is offering one free 3-month membership to one of my readers. All you have to do is signup to be entered to win. I'll announce the winner on Saturday, May 17.