Roasted Beet Ribbons with Goat Cheese and Pecans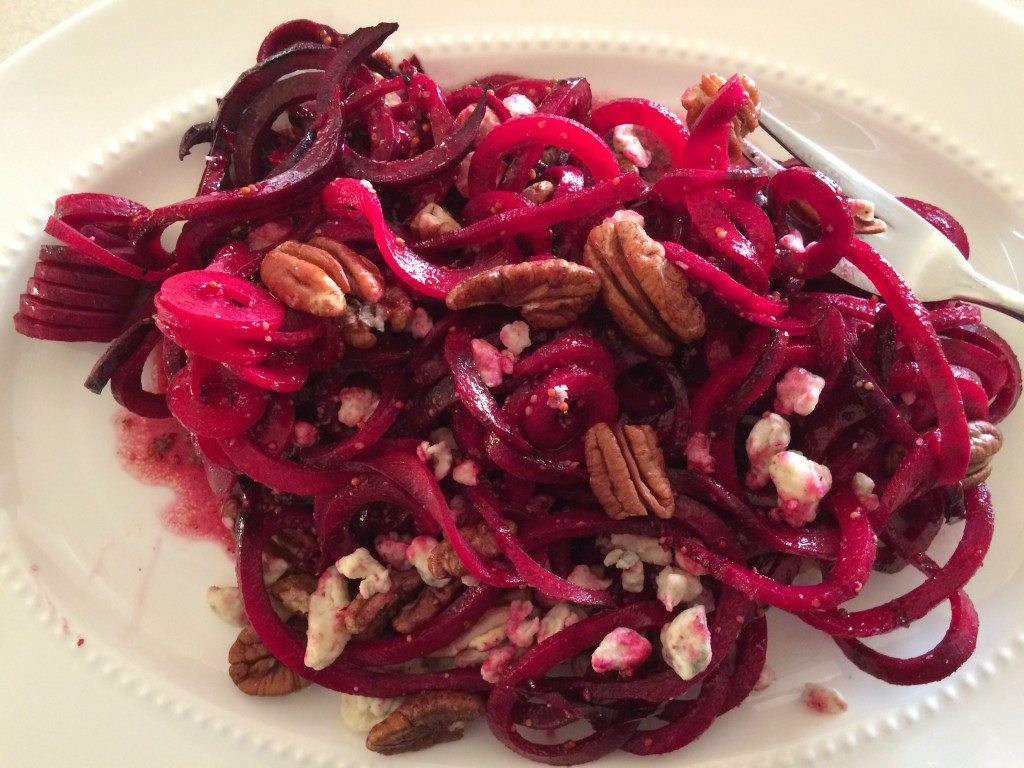 It's worth getting a spiralizer, if for no other reason than to spiralize beets. Roasting whole beets can take more than an hour; roasting spiralized beets takes five minutes. You heard me, five minutes! This recipe can be easily upgraded to a main course by adding cooked chicken. Or do what I do – eat the whole thing yourself before anybody else realizes what you're up to!
Ingredients: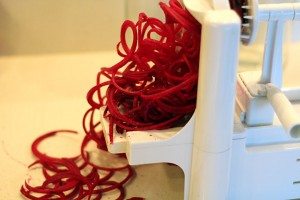 1 T raw, organic honey
1 T extra virgin olive oil
1 T red wine vinegar
2 tsp dijon mustard
Salt and pepper to taste
2 medium-sized beets, peeled
1/4 cup goat cheese, crumbled
1/4 cup pecans
Directions:
Preheat the oven to 400o. In a small bowl, whisk to combine honey, EVOO, vinegar, mustard, salt and pepper. Set aside.
Cut the ends off the beets and one by one run them through the spiralizer. Place spiralized beets on a baking sheet coated with cooking spray and season with salt and pepper. Bake for 5 minutes.
Place finished beets in a bowl. Pour the dressing over the beets and mix thoroughly to combine. Add goat cheese and pecans. Serves 2 normal people or just one very hungry person (if that person is me!). Enjoy!