Recipe: Pomegranate-Apple Salsa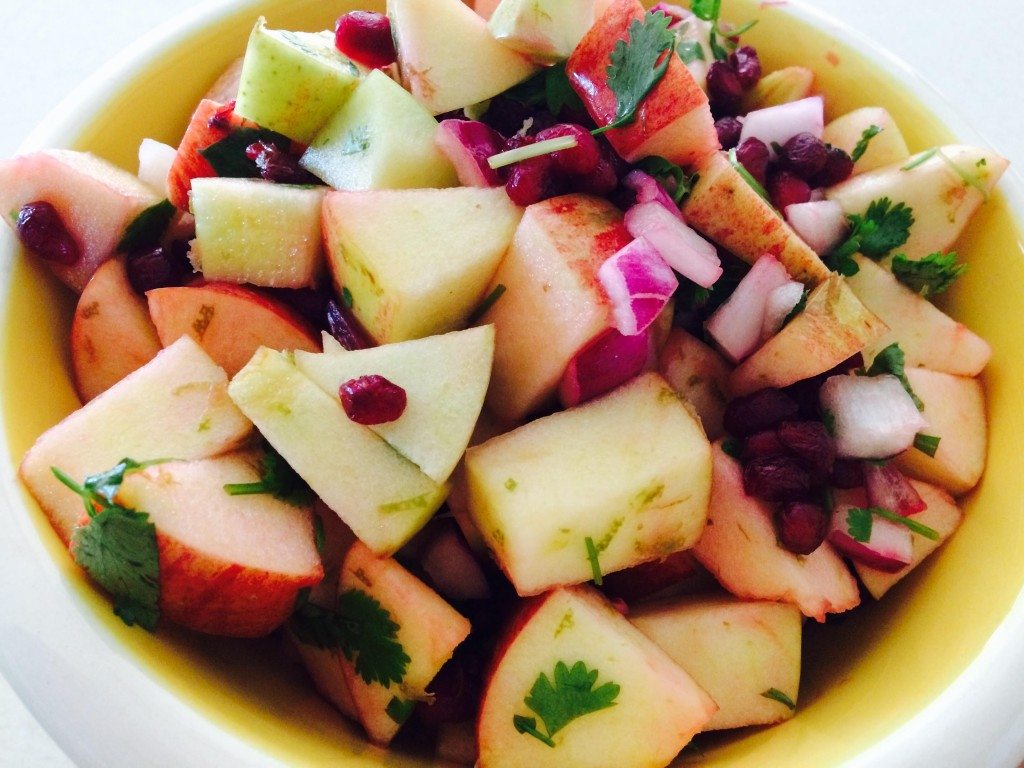 I love fruit salsas. They're fresh and zippy, and can bring a little needed zing when topping ordinary chicken or fish. I like to plop about a cup of this salsa (along with some goat cheese and sliced almonds) onto a bed of greens for a super simple "fast food" weeknight dinner. Makes 3 cups.
Ingredients:
2 tart apples (a crisp variety like granny smiths), diced
1 jalapeno, seeded and diced
1 pomegranate, seeded (or take the easy way out like I do and buys the seeds)
½ of a red onion, diced
1 bunch cilantro, washed and chopped
1 lime, zested and juiced
Directions:
In a medium-sized bowl, combine the apples, jalapeno, pomegranate seeds, onion and cilantro. Add the zest and juice of the lime and gently toss to coat. Enjoy!