Recipe: No-Bake Pumpkin Chocolate Chip Energy Bites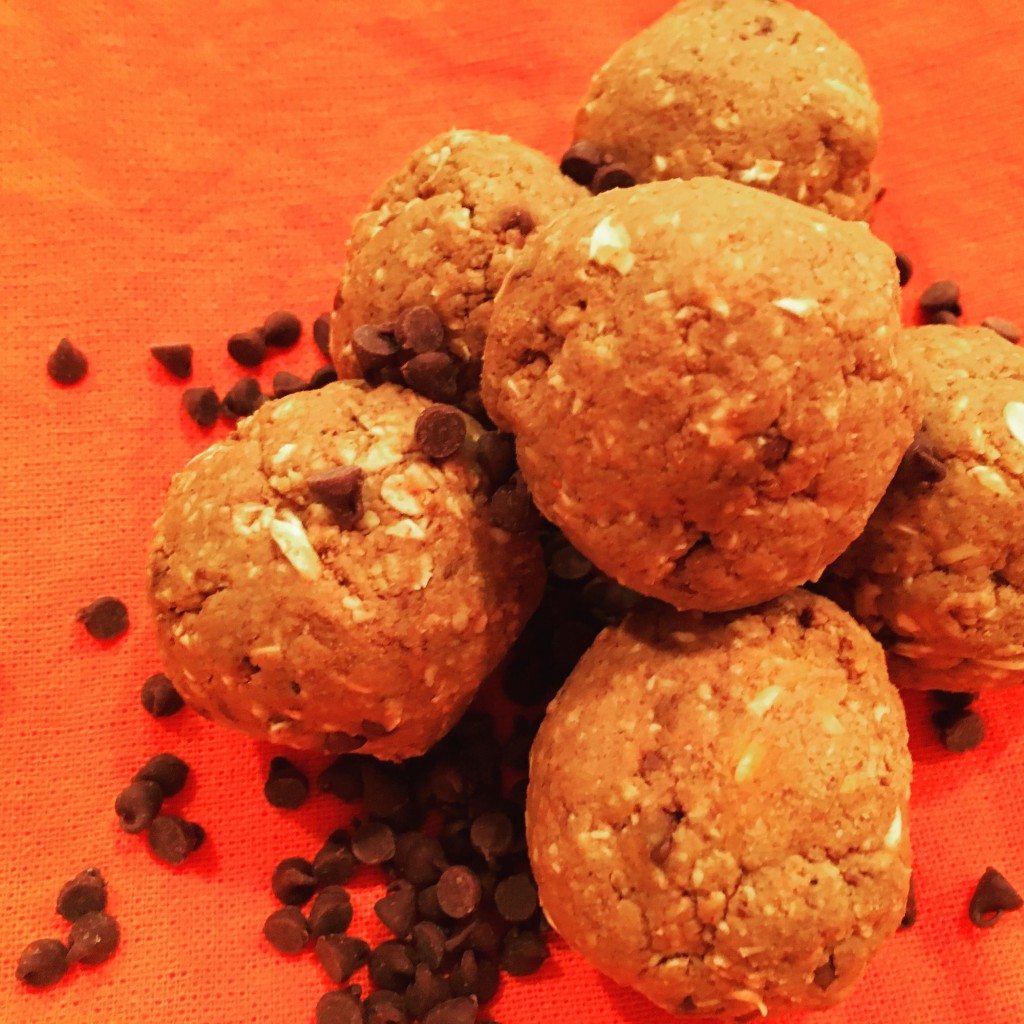 I have yet to taste a no-bake energy bite that I don't like. And really, if you start with "clean" ingredients the end result can't go wrong. In this version I combine my favorite fall flavor (pumpkin) with my all-time fave, chocolate. Makes 16 balls. Serving size: 2 balls.
Ingredients:
1 cup pumpkin puree
2 scoops vanilla protein powder
1 cup old-fashioned oats
1/4 cup semi-sweet mini chocolate chips
2 T pure maple syrup
1 T pumpkin pie spice
Directions:
Place all ingredients in bowl of food processor and blend until combined. Scoop out mixture with 1-1/2" ice cream scoop and roll between hands to make balls. Lay balls on waxed paper-lined cookie sheet and refrigerate for one hour, then transfer to air-tight container and refrigerate up to one week or freeze up to three months.