RECIPE: GINGERBREAD PANCAKES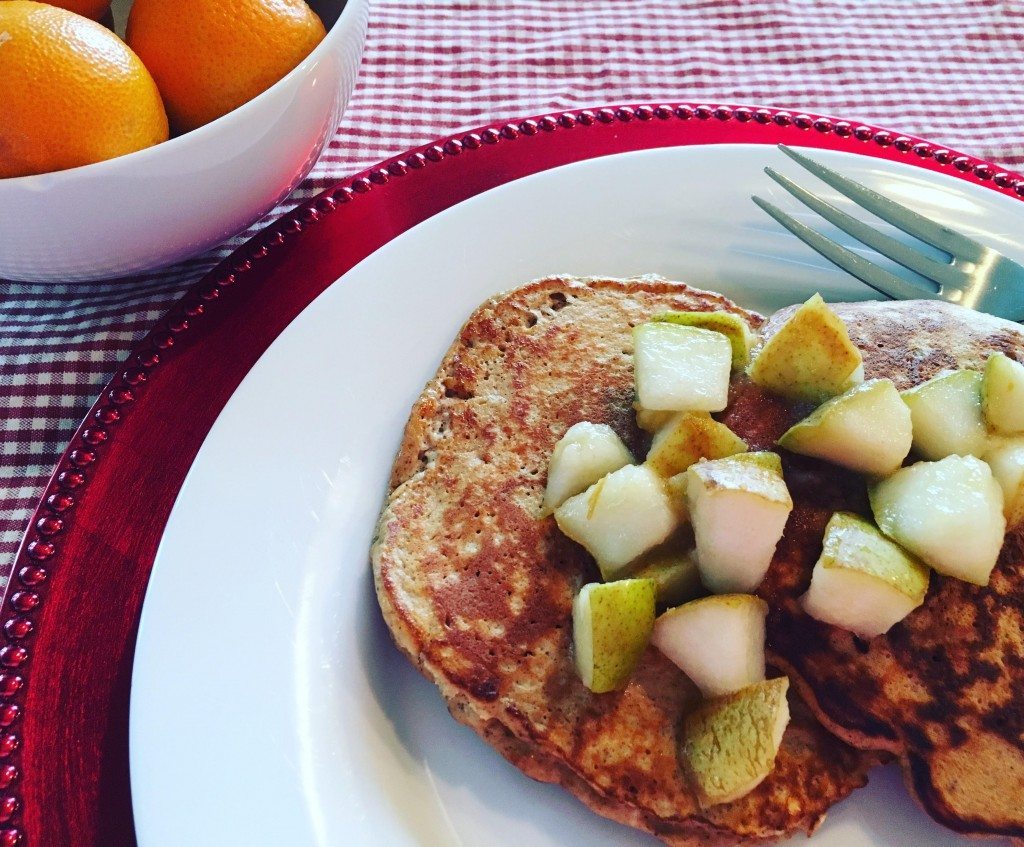 GINGERBREAD PANCAKES
This recipe makes four pancakes. Serves two.
Ingredients:
1/2 tsp ground cinnamon
1/4 tsp ground ginger
1 pinch ground cloves
1 pinch ground nutmeg
1 scoop vanilla whey protein powder
⅓ cup plain nonfat Greek yogurt
4 egg whites
¼ cup old-fashioned oats
2 T coconut flour
½ tsp baking powder
2 tsp molasses
1/2 medium pear, cut into bite-sized chunks (optional)
Directions:

Combine cinnamon, ginger, cloves, and nutmeg, protein powder, yogurt, egg whites, oats, coconut flour, baking powder, and molasses in a medium bowl; whisk until combined but do not overmix.
Heat large nonstick skillet lightly coated with cooking spray over medium heat.
Ladle about 1/3 cup batter for each pancake; cook for 2 to 3 minutes, or until bubbles form on top. Flip. Cook for 1 to 2 minutes, or until golden brown and cooked through.
Repeat until all batter is used.
Serve two pancakes topped with pear, if desired; serve immediately.