Recipe: Chocolate (avocado + almond) Brownies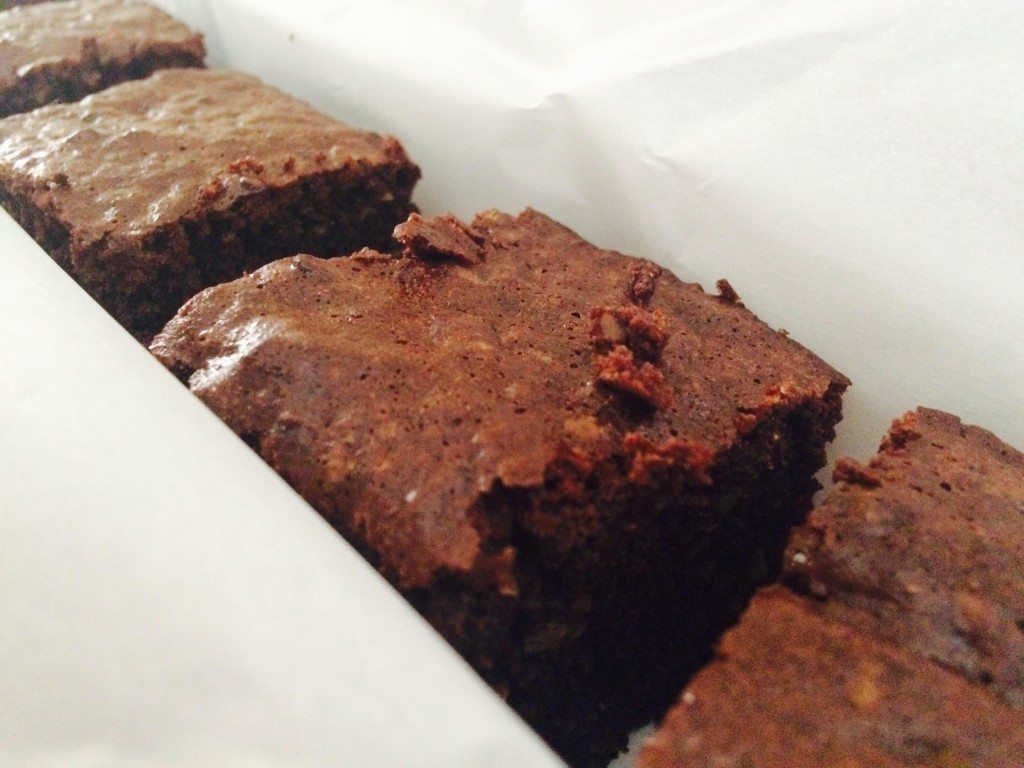 Truthfully, I've been looking for an excuse to make brownies. I also happen to have a very ripe avocado on hand, as well as some avocado oil. I figured, "Meh, what have I got to lose?" And honestly, how bad could it be if there's chocolate involved? Fortunately these luscious brownies are considerably better than my modest forecast. And I swear you'll never taste the avocado! Makes 24 brownies.
Ingredients:
1 cup almonds
4 oz. bittersweet chocolate
½ cup whole wheat flour
½ cup 100% cocoa powder
½ tsp salt
¼ cup canola oil
¼ cup avocado oil
1 large, ripe Hass avocado, pitted and peeled
6 eggs
½ cup turbinado sugar*
1 cup brown sugar
Directions:
Preheat oven to 350o. Spray a 9×13" pan with cooking spray.
Grind the almonds in a food processor until roughly chopped. Add the bittersweet chocolate until coarsely chopped. Add whole wheat flour, cocoa powder and salt, pulsing to combine. Empty contents into a large mixing bowl and set aside.
Into the bowl of the food processor blend the oils, avocado, eggs and sugars and process until smooth. Use a rubber scraper to transfer the avocado mixture to the bowl with the dry ingredients, gently folding to combine.
Pour the batter into the baking pan and bake for 35 minutes, or until the batter has just barely set in the middle. Allow to cool before cutting into squares. Enjoy!
*Also called "sugar in the raw" because it's minimally processed, coming from the initial pressings of the sugar cane. It may contain more minerals than processed white sugar, but it does not have fewer calories.