RECIPE: ASPARAGUS FRITTATA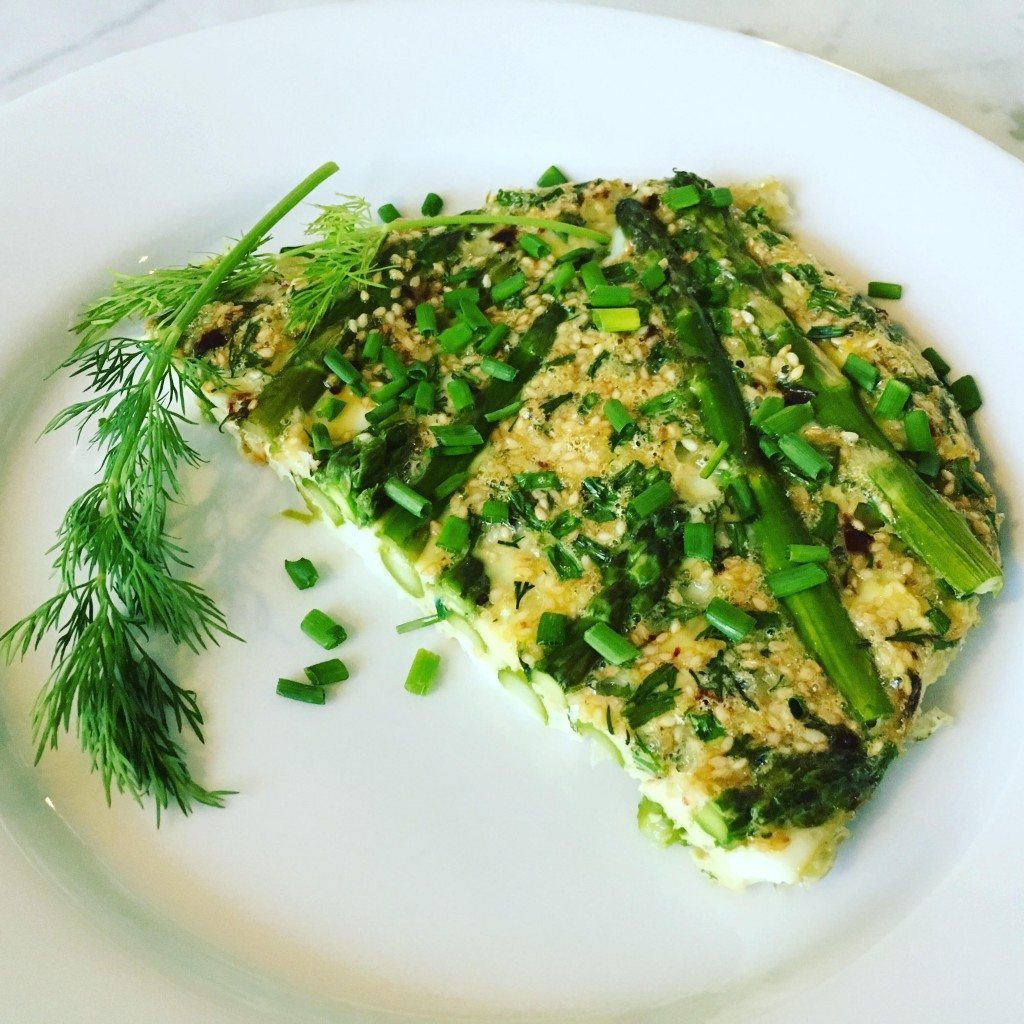 Ingredients:
12 asparagus spears
6 egg whites
2 whole eggs
3 green onions, thinly sliced
2 T fresh dill, chopped
1 tsp crushed red pepper flakes
1 T sesame seeds, toasted
Directions:
Preheat over to 350 degrees.
Trim the bottom off the asparagus and slice them lengthwise down the middle. Blanch asparagus for one minute in pan of boiling water, then drain asparagus and run under cold water until cold.
Separate whites of 6 eggs into large mixing bowl; add 2 whole eggs and whisk. Add the green onions and dill. Season with a few shakes of crushed red pepper flakes and sprinkle in toasted sesame seeds.
Spray small casserole dish with cooking spray and pour in the egg mixture. Evenly arrange the asparagus on top of the egg mixture, then cook in oven for 25-30 minutes, or until the center is firm.
Allow frittata to cool for 5 minutes; serve immediately. Serves 2.