Recipe: 2-Ingredient High-protein, Low-carb Toffee Crunch Pancakes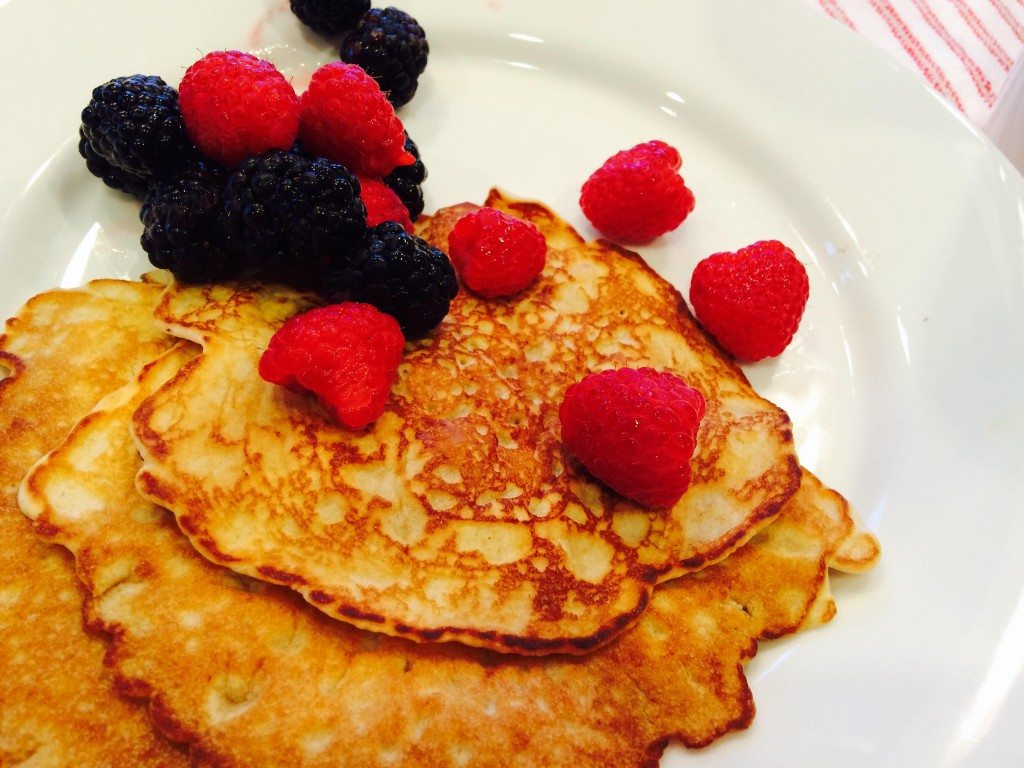 These yummy pancakes aren't just high-protein (15g) and low-carbohydrate (3g) , they're also low-sugar (less than 1g) and only 128 calories … for all three! As far as breakfast options go, these pancakes stack up in a way that almost nothing else can. Their subtle nutty flavor is due to the Toffee Crunch flavored Nuts n' More, but the product comes in a variety of flavors that could easily be substituted. Try the Cinnamon Raisin or the Pumpkin Spice flavor for a delicious fall treat! Makes one 3-pancake serving.
Ingredients:
2 egg whites
1 tbsp Toffee Crunch Nuts n' More (click here to learn more about this product)
Directions:
Combine the egg whites and nut butter in a bowl and whisk until frothy and fully combined. Heat a large skillet over medium heat and spray coconut oil cooking spray. Drop batter into hot pan, making three equal-sized pancakes. When the top no longer appears runny (about 2 minutes), flip and cook on opposite side (about 60-90 seconds). Serve with unsweetened berries and enjoy!