Recipe: 2-Ingredient High-protein, Low-carb Toffee Crunch Pancakes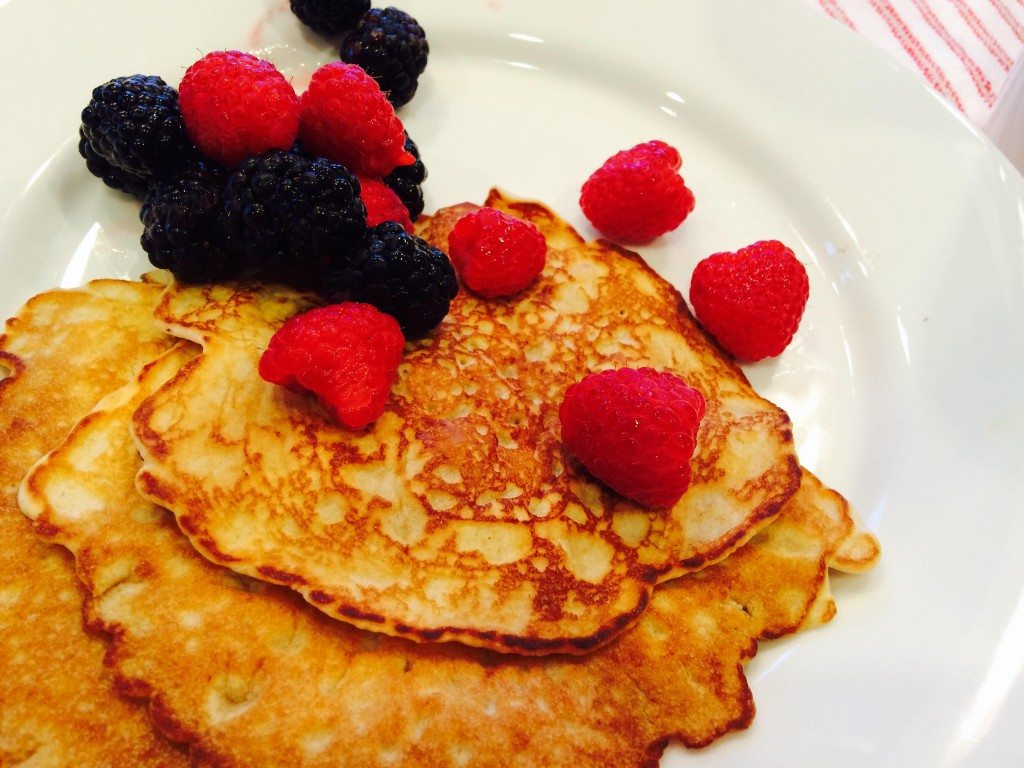 These yummy pancakes aren't just high-protein (15g) and low-carbohydrate (3g) , they're also low-sugar (less than 1g) and only 128 calories … for all three! As far as breakfast options go, these pancakes stack up in a way that almost nothing else can. Their subtle nutty flavor is due to the Toffee Crunch flavored Nuts n' More, but the product comes in a variety of flavors that could easily be substituted. Try the Cinnamon Raisin or the Pumpkin Spice flavor for a delicious fall treat! Makes one 3-pancake serving.
Ingredients:
2 egg whites
1 tbsp Toffee Crunch Nuts n' More (click here to learn more about this product)
Directions:
Combine the egg whites and nut butter in a bowl and whisk until frothy and fully combined. Heat a large skillet over medium heat and spray coconut oil cooking spray. Drop batter into hot pan, making three equal-sized pancakes. When the top no longer appears runny (about 2 minutes), flip and cook on opposite side (about 60-90 seconds). Serve with unsweetened berries and enjoy!
In-Person Personal Training
Work with me one-on-one to improve lean muscle mass, cardiovascular endurance, and functional movement through weightlifting, body weight strengthening, and resistance training.
Learn More
Healthy Life Coaching Online
Whether your goal is to lose 100+ pounds (like I did!) or to break through long-standing barriers, we will empower you to reach your goals through evidence-based practices that will transform your health, happiness and longevity.
Learn More
What Clients Are Saying
Ready for a change?
Schedule your complimentary first call with me today!