Quinoa Breakfast Bowl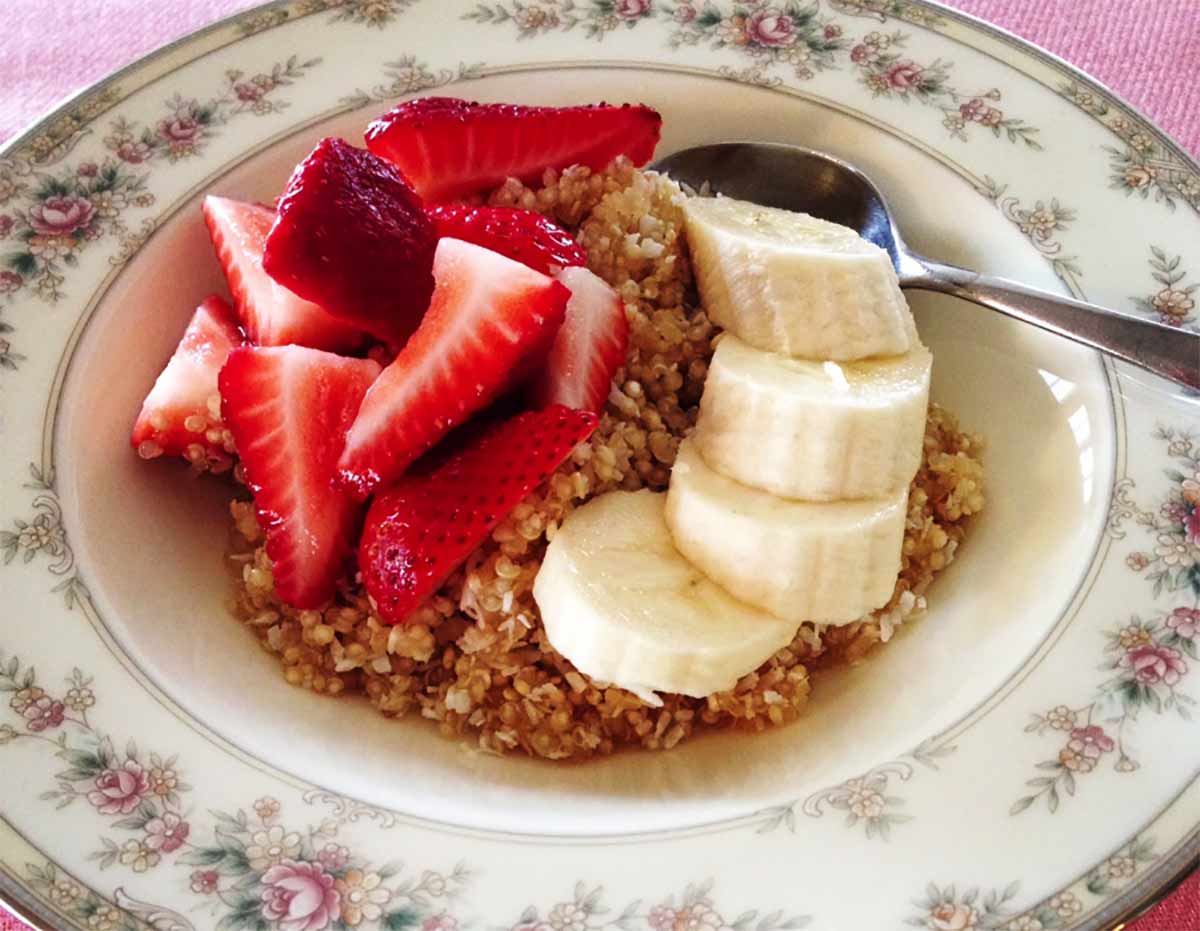 Ingredients:
1/2 cup uncooked quinoa
3/4 cup light coconut milk
1/4 cup pure maple syrup
1/8 tsp salt
1/4 cup unsweetened flaked coconut
1 cup sliced strawberries
1 cup sliced bananas
Directions:
Combine quinoa, coconut milk, maple syrup and salt in medium saucepan and bring to a boil. Reduce heat and simmer for 15 minutes or until liquid is absorbed, stirring occasionally. Divide quinoa into bowls and top with coconut, strawberries and bananas. Serves 4 very lucky people!