Peanutty Thai Noodles with Chicken and Sugar Snap Peas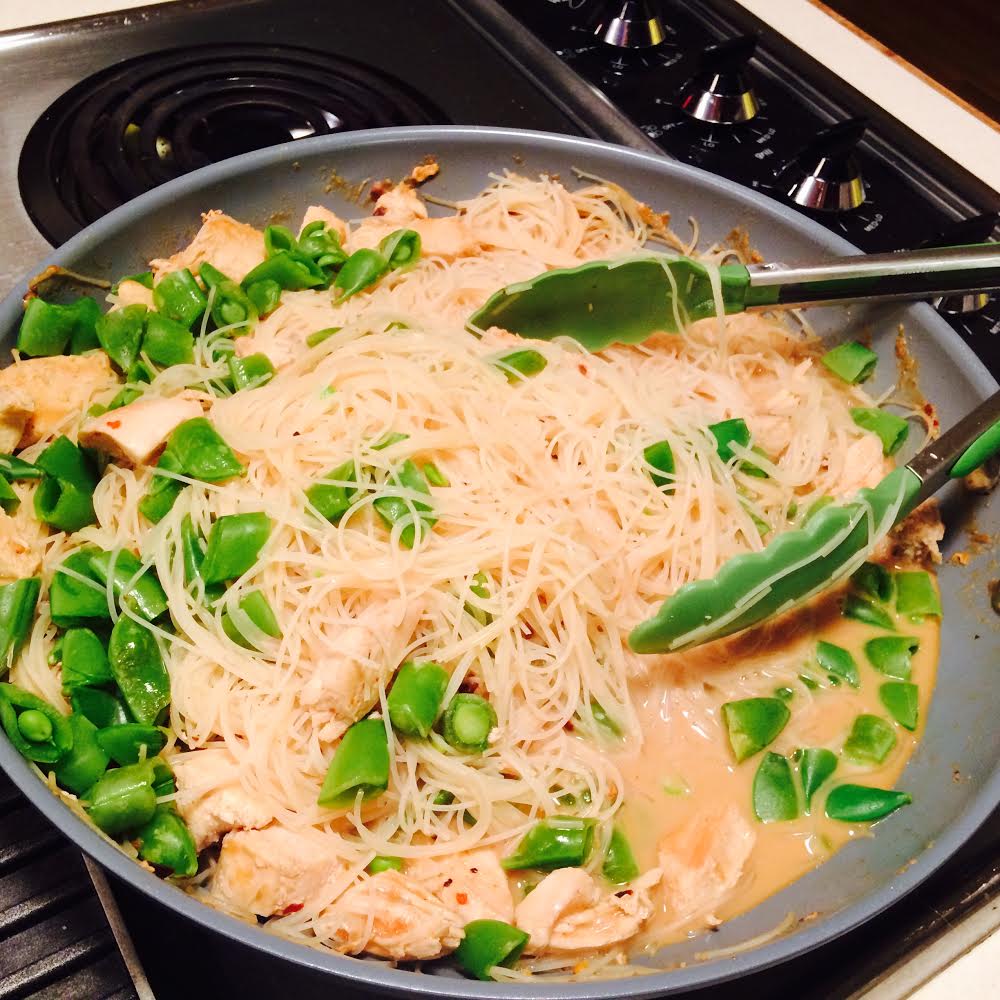 This recipe is literally faster than finding your car keys to go get take out. Well, it is if you're me. Anyway, this super simple recipe is a great weeknight family favorite that pairs creamy peanut butter with crunchy snap peas. You can get the chicken cooked and all of the other ingredients prepped while the noodles are soaking. A few quick minutes in the pan and it's straight to the table for everyone to enjoy! Serves 4-6.
Ingredients:
6.75 oz. thin rice noodles
2 boneless, skinless chicken breasts, cut into bite-sized pieces
1 tsp Thai seasoning (see photo)
1 cup low-sodium chicken broth
1/4 cup creamy peanut butter (use chunky, if you prefer)
3 T low-sodium soy sauce
2 cups fresh snap peas, rough chopped
1/2 tsp salt
1/4 tsp pepper
Juice of 1 lime
1/4 cup raw peanuts, chopped
1/4 cup fresh cilantro, chopped
Directions:
Soak the rice noodles in hot water for 10 minutes, or prepare according to package directions. Drain and set aside. In a large skillet coated with cooking spray, cook chicken until lightly browned and sprinkle Thai seasoning over chicken. Stir to coat. Add chicken broth, peanut butter and soy sauce to cooked chicken; stir to combine and bring to simmer over medium heat. Add noodles and snap peas; cook for 2-3 minutes until peas are crisp-tender and liquid is absorbed. Remove from heat. Season to taste with salt and pepper. Drizzle lime juice over the top, and sprinkle with peanuts and cilantro.