Overnight steel cut oatmeal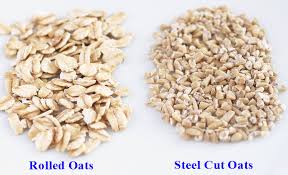 Steel cut (Irish) oats are the least processed type of oat cereal. The toasted oat groats are simply chopped into chunks the size of a sesame seed. The nutritional profile of steel cut oats and old-fashioned rolled oats is virtually identical, but the slow-cooking nature of steel cut oats makes them a superior candidate for the slow cooker. Just a few minutes the night before and the morning's breakfast is warm and ready to go! Delicious!
Ingredients:
1 cup organic steel cut oats
3 cups water
2 T pure maple syrup
1/4 tsp salt
Directions:
Place all ingredients in slow cooker and set on low for 8 hours, overnight. Serves 4.