Operation Hibernation
With darkness settling in earlier and earlier these days I'm tempted sometimes to just crawl under the covers and wait it out till spring.
Well, that's not gonna pay the bills, so I've gotta come up with a new plan.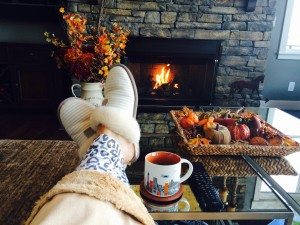 Time for some cozy time by the fire. Yes, it's only 7:30pm and I'm already in my PJs … don't judge me!
Just because I'll be getting into my jammies a little earlier doesn't mean I won't be doing my workouts every day and making my best possible food choices. Since my weight loss transformation, "indulgence" now means doing a candlelight yoga class before bed rather than hitting the snooze button and skipping my workout or sipping on a seasonal coffee drink.
Speaking of which, check out the post I did this week about those ubiquitous pumpkin spice lattes. I was shocked to see how much sugar was in even a tall skinny one. Yikes!
And maybe it's because fall is more quiet and contemplative, I've been doing a lot of thinking lately about how our emotions affect our health. "Finding grace on the broken road" is a thought-provoking look at practicing self-compassion and acceptance. Hard-earned lessons for this recovering perfectionist.
Now that my book is out (Have you got your copy yet? Click here for the print or ebook versions!) I've been up to my eyeballs in media interviews. Below you'll find links to a recent Bellevue Reporter newspaper interview, an AM Northwest (Portland) television appearance, and a radio spot on John Carlson's morning radio show. More to come this next week, too!
And now you see why I'm curled up in front of the fire by 7:30pm!
Have a happy, healthy (and cozy) week!
– Marilyn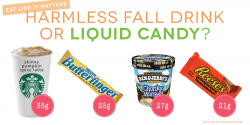 That tall skinny pumpkin spice latte has more sugar than a …
I walked into the Starbucks, hoodie up, eyes cast down. I glanced around quickly. Nope, nobody I knew in the place. Whew! I'd seen the sign on the door:… Read more…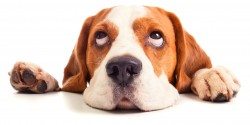 Podcast: When food becomes a substitute for real happiness
In the decades that I was obese, food became a quick fix in my stressful life that helped me cope with chronic dissatisfaction and unhappiness. It became an… Read more…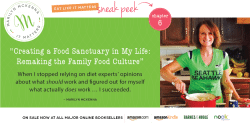 Book Excerpt: Chapter Six "Creating a Food Sanctuary in My Life: Remaking the Family Food Culture
From pages 105 – 107 of Eat Like It Matters: Finally!" the readers exclaim in unison. "She's gonna get to the point about what to eat, how to eat, and how to… Read more…


Finding grace on the broken road
As a recovering perfectionist, I try to practice self-compassion as I stumble along the path of my life. Learning to do so has had repercussions beyond my… Read more…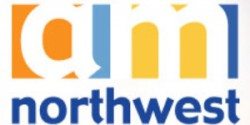 TV Interview: AM Northwest Portland
AM Northwest appearance September 25, 2015 [WATCH]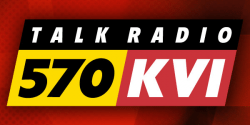 Radio interview: John Carlson KVI
Recorded September 28, 2015 [LISTEN]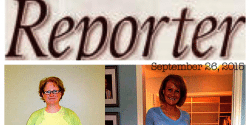 Bellevue Reporter Newspaper: Eat Like It Matters
by MEGAN CAMPBELL, The Eastside Scene Reporter Sep 29, 2015 at 4:12PM About 10 years ago, Marilyn McKenna was the largest woman in the room – and she felt… Read more…